Some Fabulous Offerings we have for 20's/Gatsby themed Events!
Our glittering characters are the life of the party. The bees knees!
GATSBY CHAMPAGNE SKIRTS! The best way to get bubbly to your guests dahling!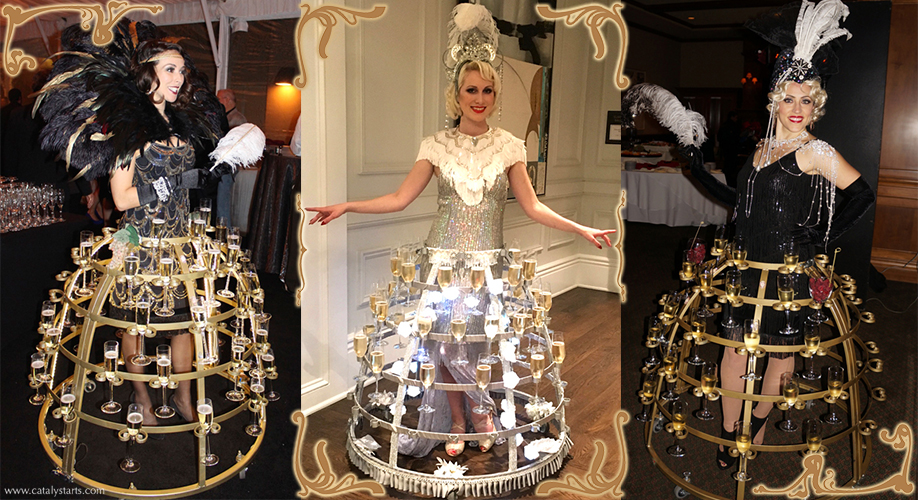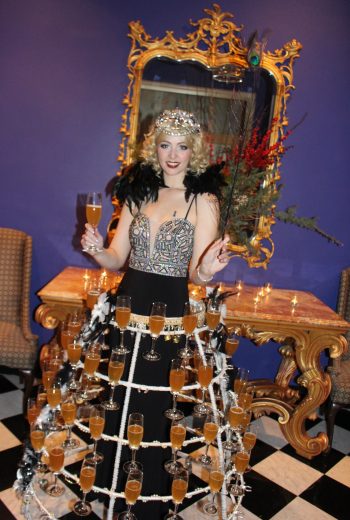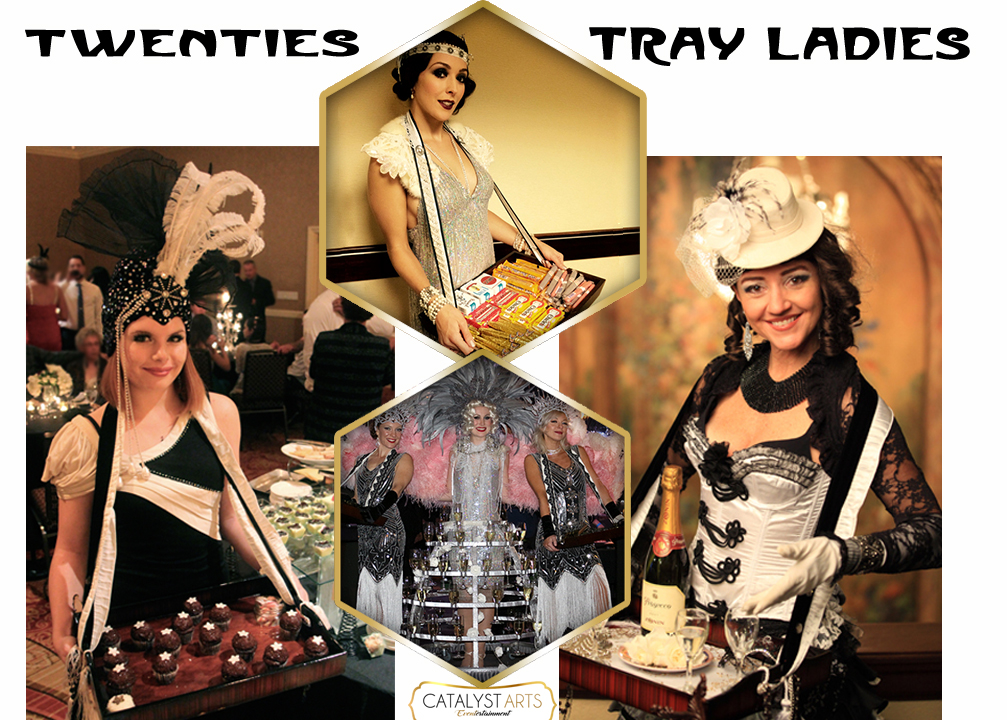 GATSBY GREETERS & FLAPPER SHOWGIRLS!
They can be greeters, dancers, hostesses, showgirls or living decor for your event.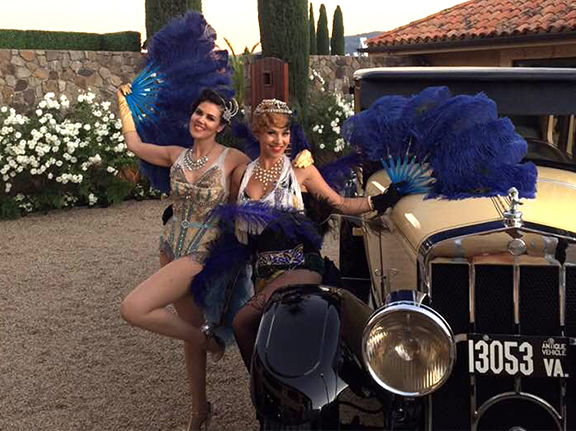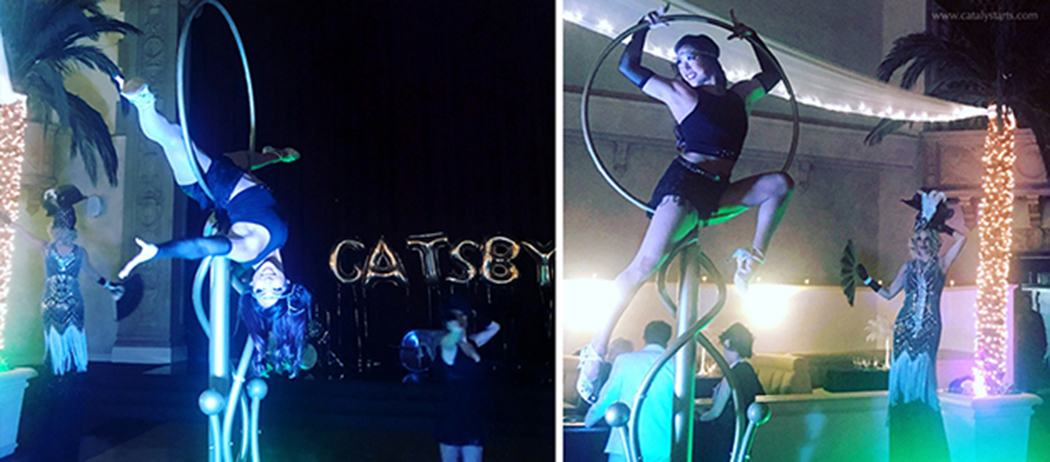 20's Themed Beauty Bars & Gatsby Glam Stations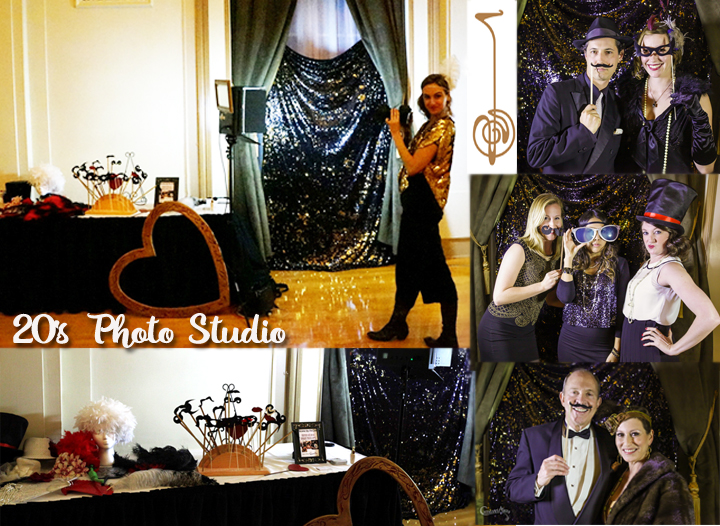 CLASSIC VINTAGE 20's LIVING TABLE & GATSBY TABLE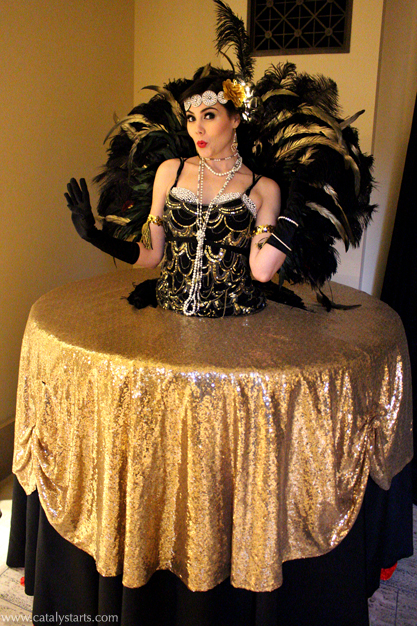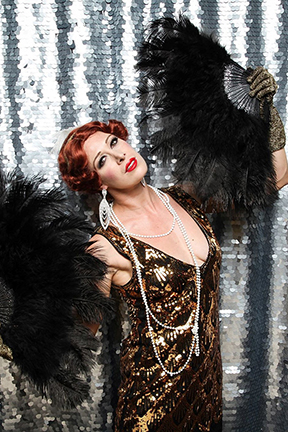 DANCE PERFORMANCES from partner swing dance
to large group ensemble performances