Some Fabulous Offerings we have for 20's/Gatsby themed Events!
Our glittering characters are the life of the party. The bees knees!
GATSBY CHAMPAGNE SKIRTS! The best way to get bubbly to your guests dahling!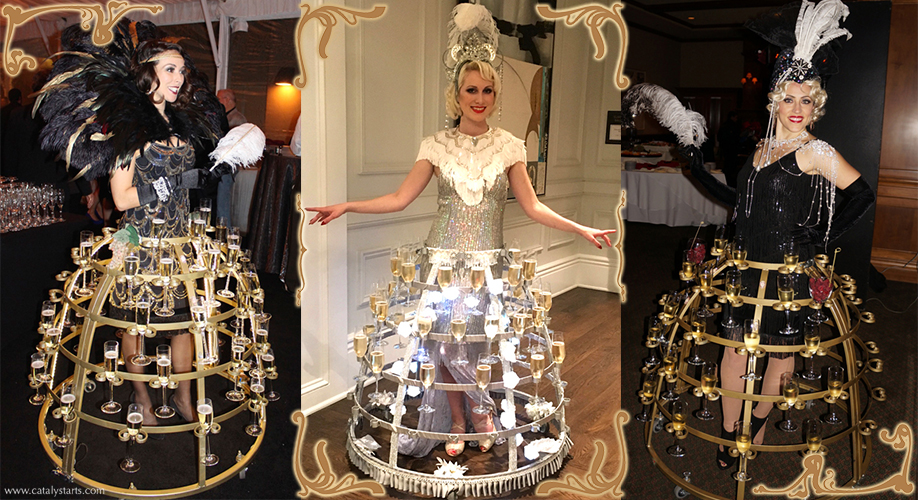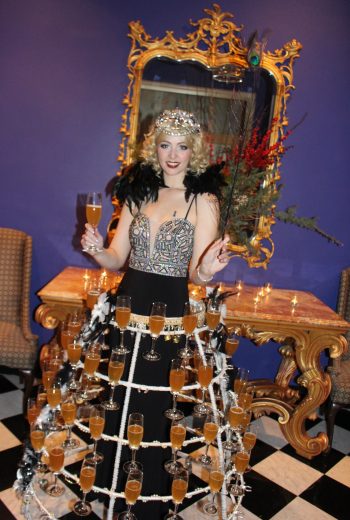 FLAPPER TRAY LADIES & CLASSY CLASSIC CIGARETTE GIRLS
FLAPPER 20'S ABSINTHE FAIRIES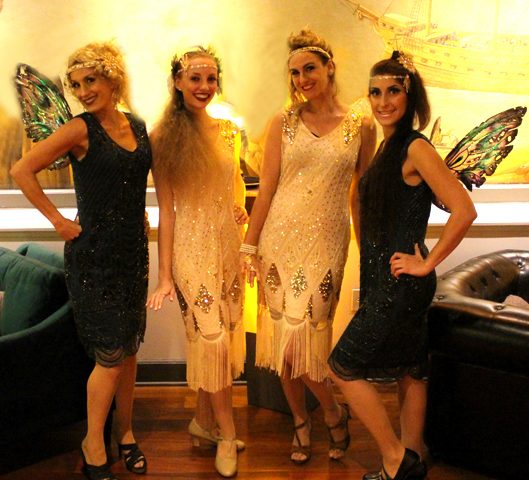 GATSBY FEATHERED GREETERS & PEACOCK SHOWGIRLS!
They can be greeters, dancers, hostesses, showgirls or living decor for your event.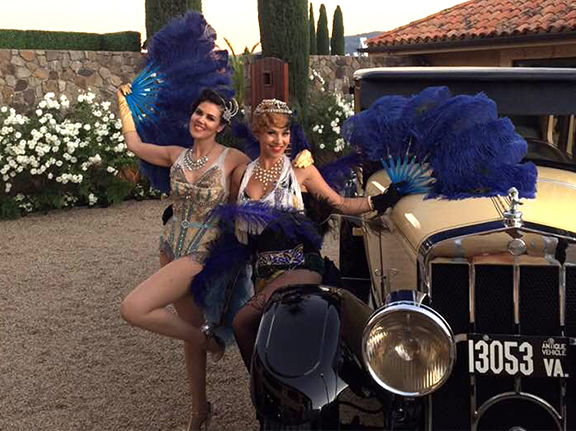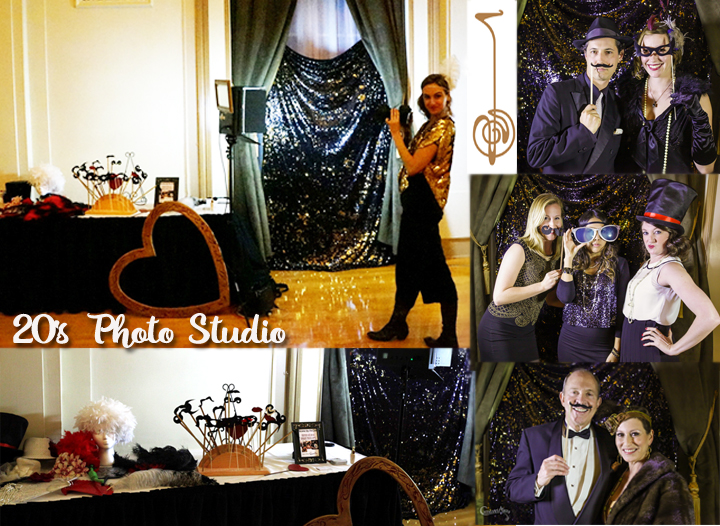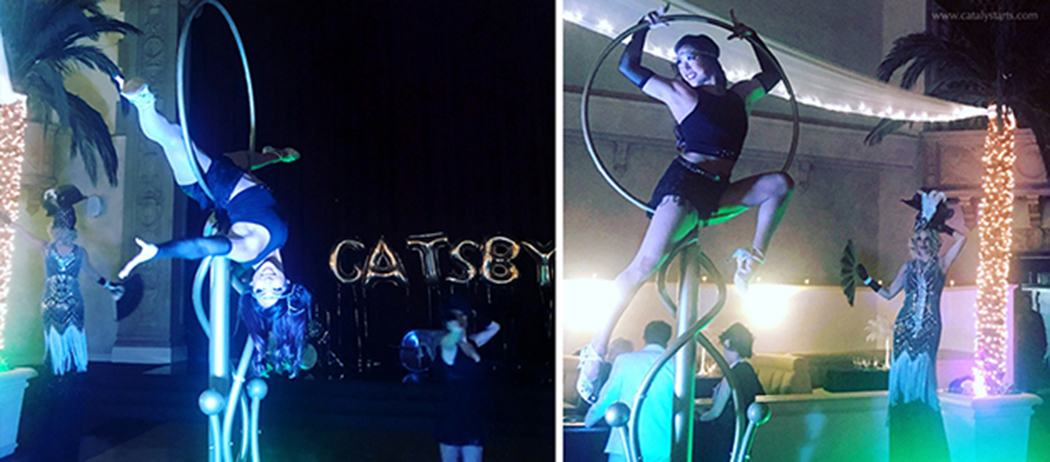 DANCE PERFORMANCES from partner swing dance to large group performances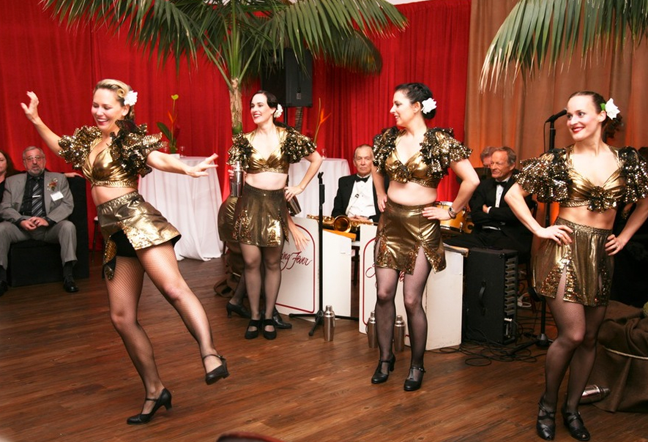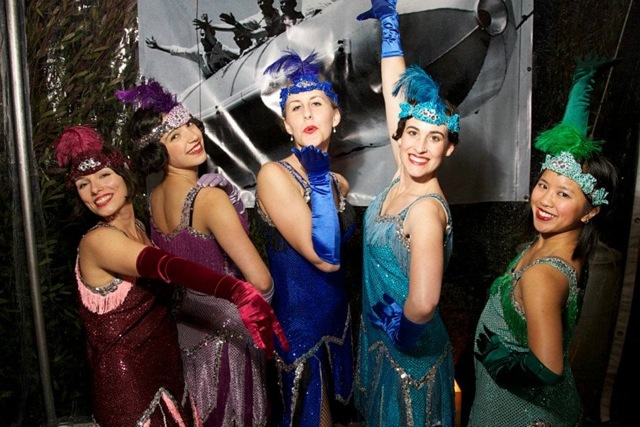 Female Dance Group- Classic 20's Dance Numbers with 4-12 dancers!
CLASSIC VINTAGE 20's LIVING TABLE & GATSBY TABLE