Interactive Entertainment is the lifeblood of Catalyst Arts.
We provide greeters, living statues, fortune tellers, party animals and much more (many listed below), all dressed in the theme of your choice. We bring your theme to life & wander through the event adding excitement, interaction & ambiance with these costumed characters.
These strolling walkabout performers make great greeters, photo opportunities, & can help with things like urging guests to the next room or getting them onto the dance floor.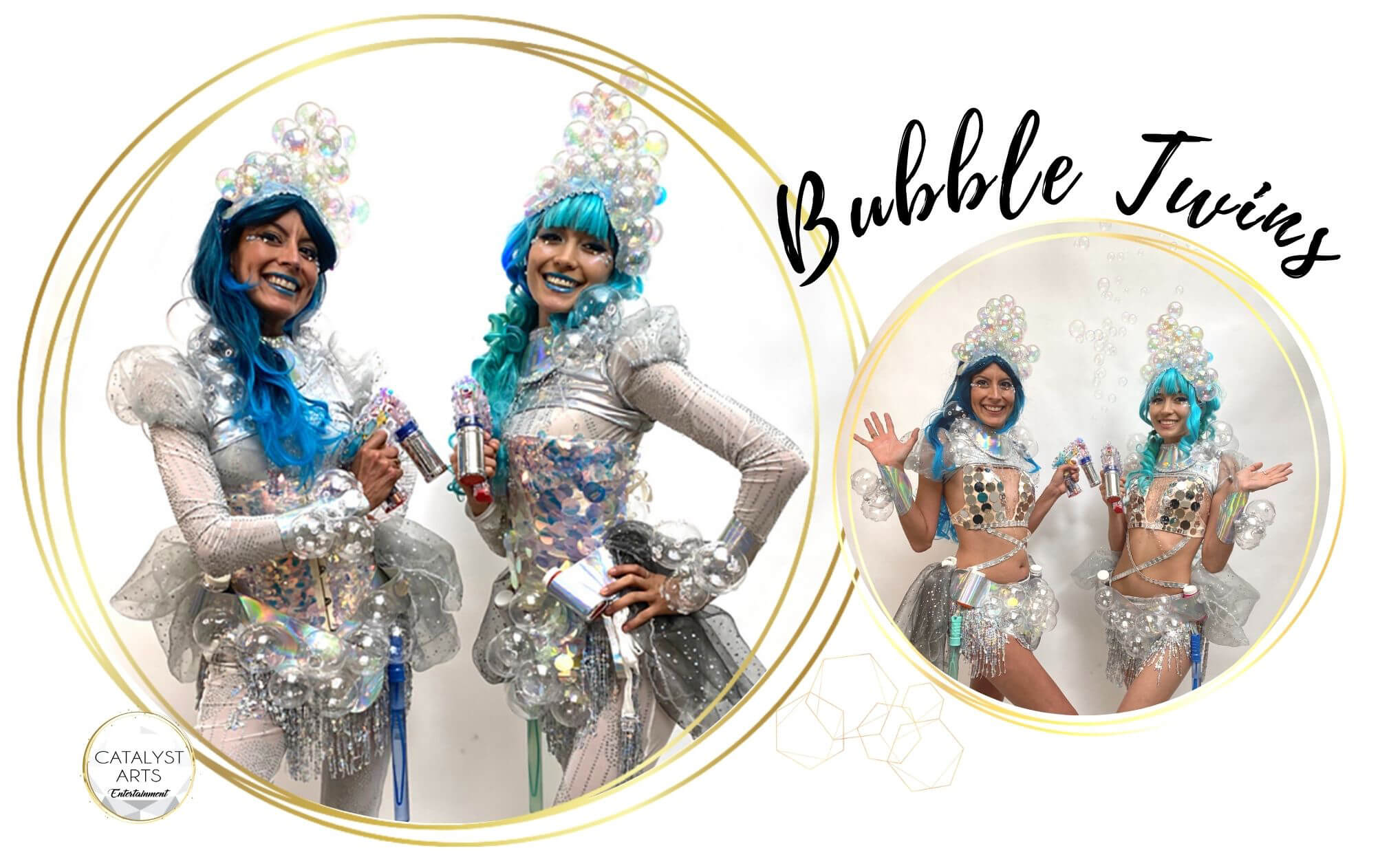 TAROT READERS & FORTUNE TELLERS
Strolling Tarot Readers by Catalyst Arts- bring the good fortune direct to you & your guests.

These lovely finned ladies are a crowd delighter of mythical proportions.
They can be seated on a throne or lounging on a lg. Shell blowing bubbles, or swimming in your pool!
Jugglers & Jesters & Unicyclists add a bold visual element to your event that is classic & novel at the same time.