GALAS & FABULOUS FUNDRAISERS

We adore bringing our magic to Galas.
They are grand, elegant, and almost always raising money for a good cause.
We also have our own Specialty Menu of Party Animals that fundraisers of all kinds can offer to their Sponsors that does double good of enhancing the event with live & interactive elements & funding our own pledge to Animal & Habitat Causes. 
Catalyst Arts worked under celebrity event planner Colin Cowie & Todd Events To bring unique entertainment to the SF Opera's opening night gala at City Hall. (in 2013)
We costumed and body painted and booked 10 entertainers including 4 living statues, 3 stilt walkers,
& 3 fire dancers to animate the 'Garden of good & evil' theme.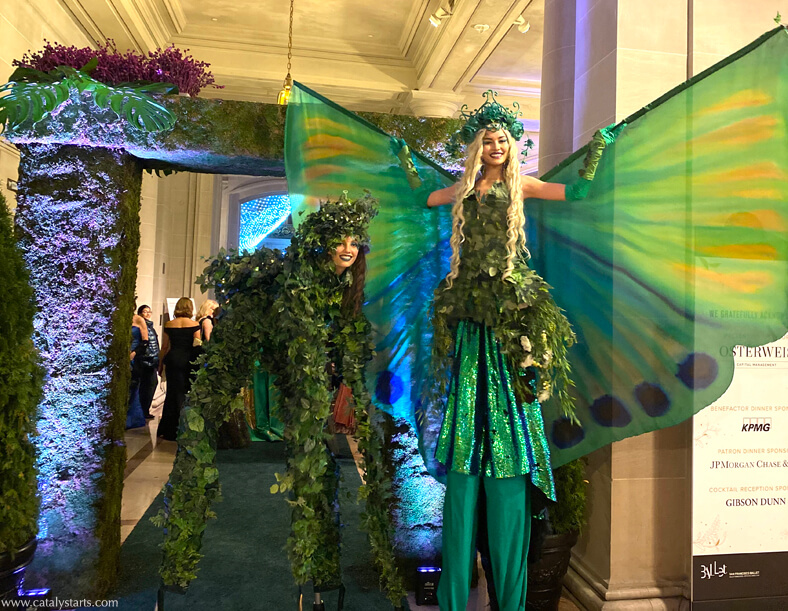 In 2020 we got to provide enchanted Greeters for the legendary San Francisco Ballet Gala at City Hall.
Our Emerald Fairy Queen Stilt Walker & Living Green Vine stilt walker were both big hits!
thanks to Allegra Entertainment
Dignity Health Human Kindness GALA
We brought Entertainment enhancements to Dignity Health's Human Kindness Gala at City Hall 2 years in a row.
Above you see the Butterfly themed year that included silk-winged stilt walkers who helped hang guests wishes onto large wish trees, & butterfly ballerinas in a bubble on the steps as guests entered, & golden winged hostesses who said goodbye to guests.
The next year we had 2 champagne skirt hostesses & another ballerina in a bubble.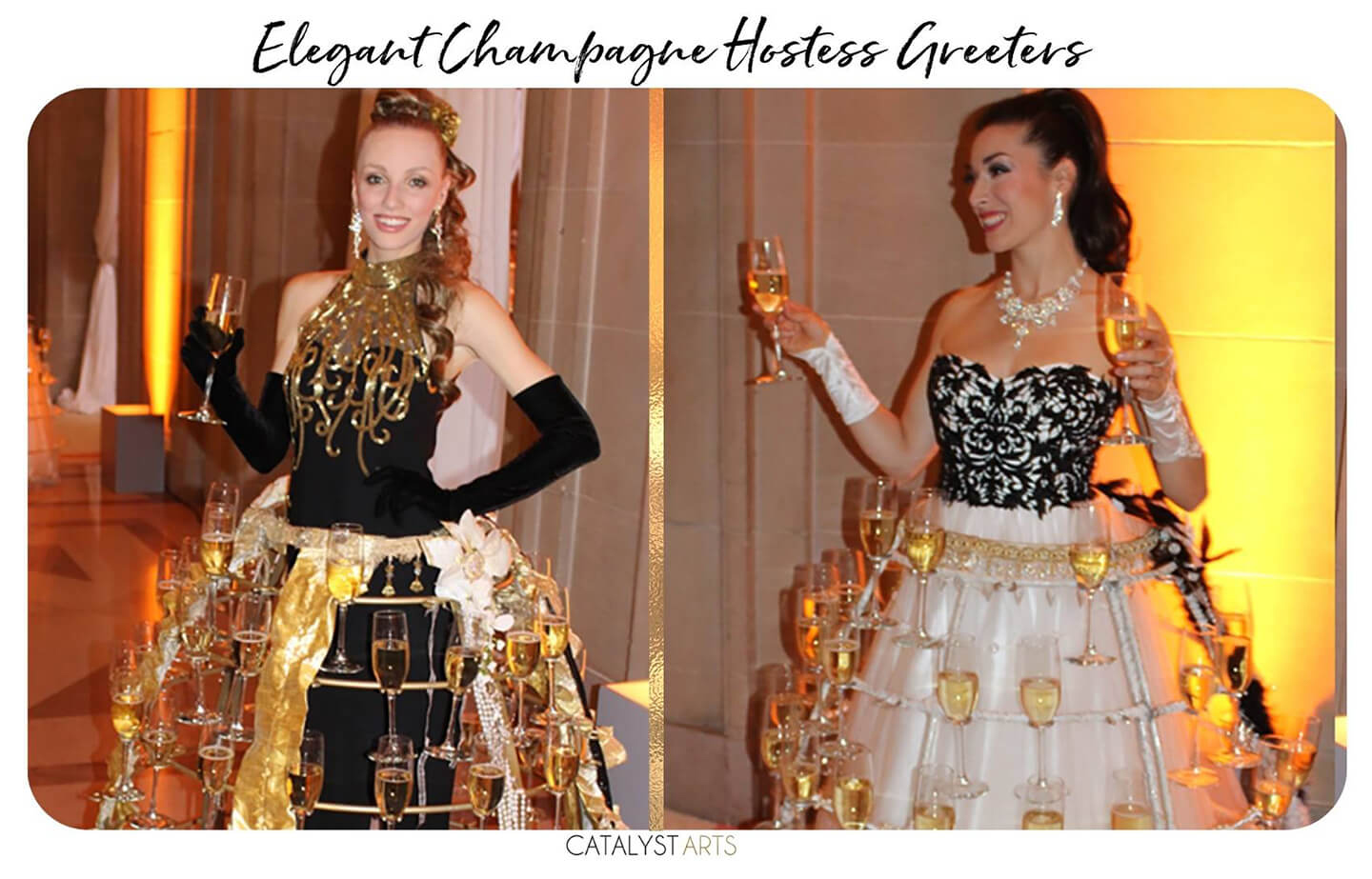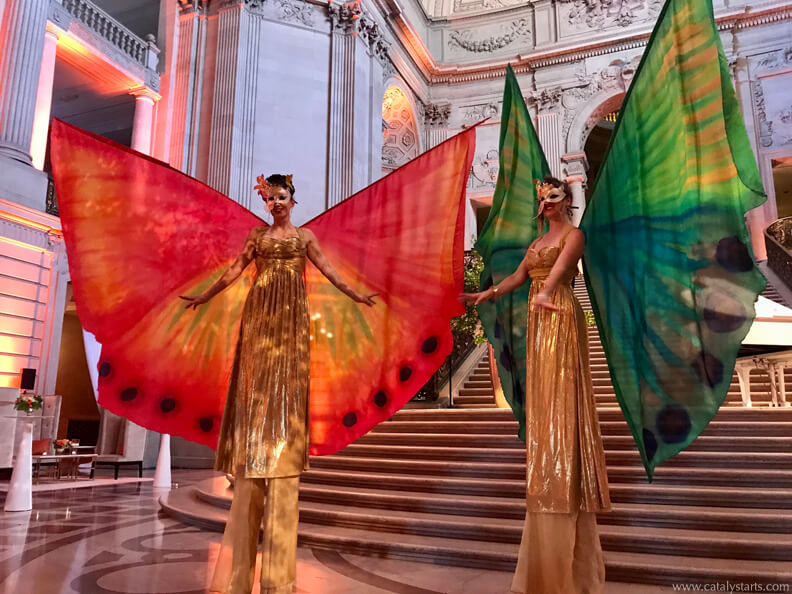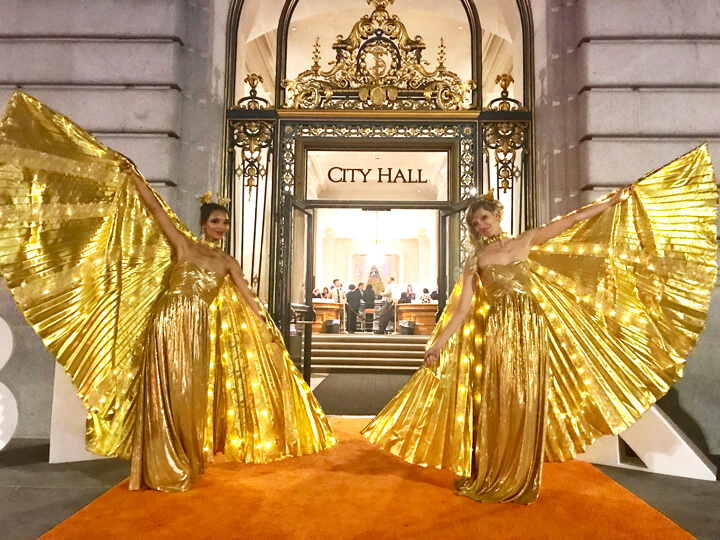 American Cancer Society GALA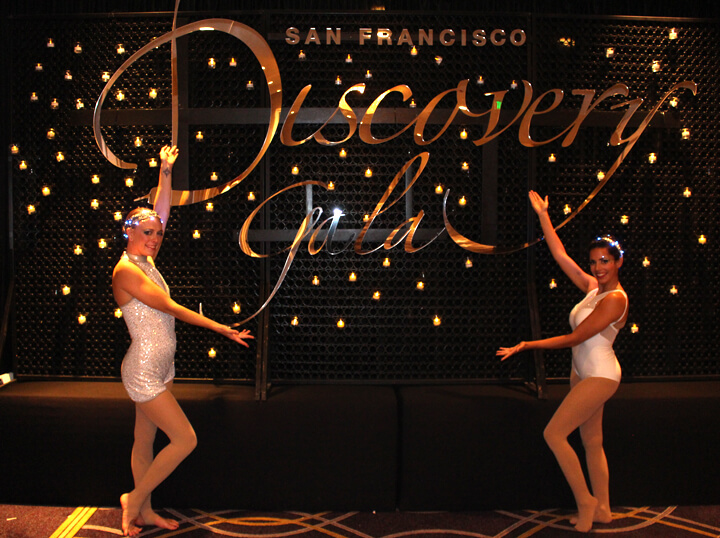 In September 2016 Our 2 dazzling aerialists flew high above the guests at this stellar Gala for ACS at the Fairmont hotel in San Francisco.
After dinner, our starry nights themed Dessert Living Table was in the Crown Room for dancing & dessert.
Then in 2017 they had us back for an Illuminated Champagne Hostess & some Science-themed LED Jugglers.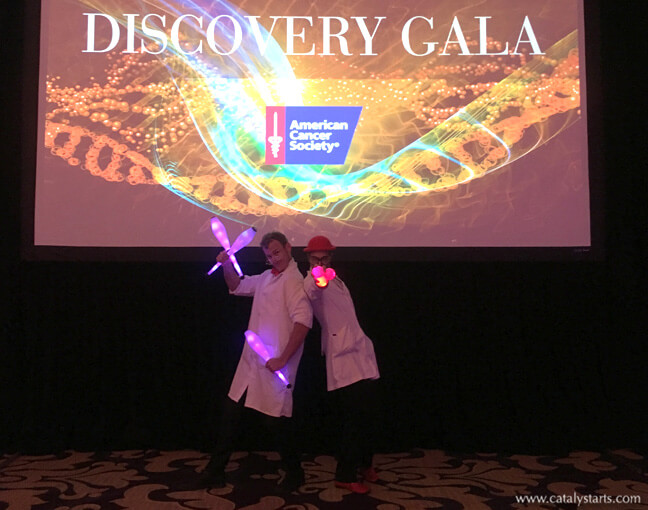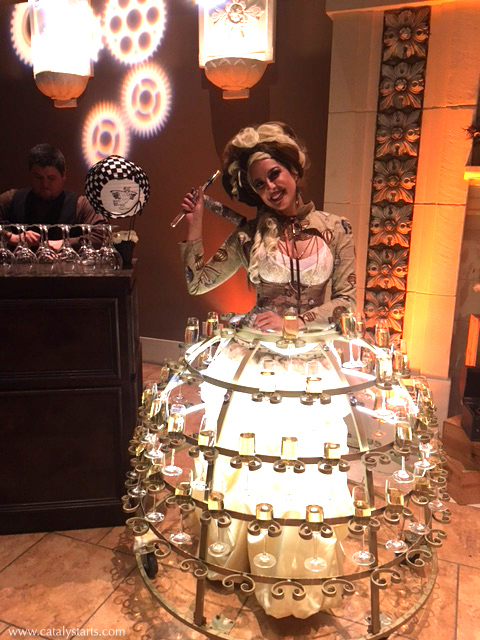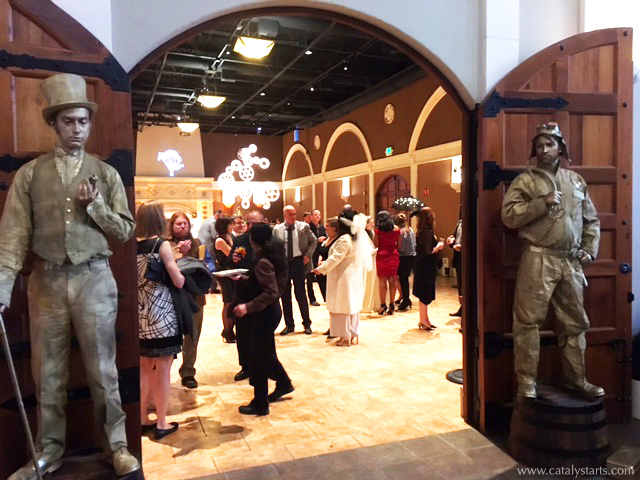 In Spring of 2016 we were hired by a school to bring their Steampunk theme to life at a STEAMPUNK GALA- School Fundraiser & 50th Anniversary Celebration in Danville, CA
We had giant Stilt Ladies greeting, 2 Golden Living Statues (a gentlemen & an airship captain) and a deluxe Champagne Skirt lady offering libations.
Testimonial
"Thank You Catalyst Arts Entertainment for bringing your creativity and beauty to the San Francisco Bay Gala!  You were a huge hit with our guests, our board, and our staff!  The feedback has been amazing and we look forward to what inspiration you will bring to next years event!  As an event producer, I especially appreciate how easy you are to work with.  You listened to our vision and created characters and ambiance exactly how we imagined. The entertainment value you bring is priceless. I would recommend you anytime!"
AJ Pell, Peridot Events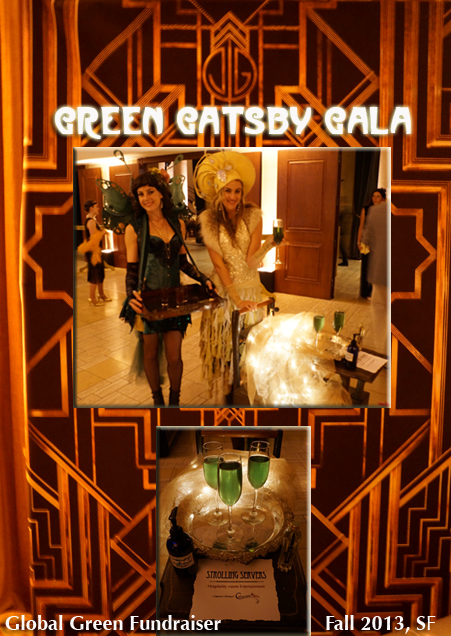 At this Eco Gatsby themed fundraiser at the Bentley Reserve, we had 1 hostess serving champagne with a tasty green liquer, & an art nouveau green fairy tray lady serving nibbles.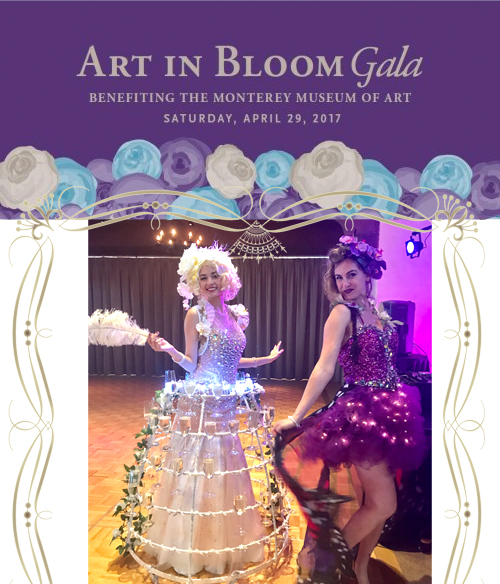 Art & Spring & Bubbly… what is not to love? This Gala in Monterey, CA featured our Champagne Dress Hostess & benefitted the Monterey Museum of Art.