Our talented professional makeup artists use their creativity to transform anyone into their fantasy & become the art.
Whether you want face painting, traditional henna, fantasy makeup or you want to go all the way with
full body painting, we've got you covered (pun intended).
We help your guests to feel like a part of the theme & attractively festive. 
We can paint the staff (yours and ours) & performers to suit your theme.
Why leave your guests behind, let our fabulous artists decorate your guests as well!
Face Paint & Fantasy Makeup
We've got an ultra talented team of pro face painters & fantasy makeup artists. We only book the best in the Bay.
Henna & Tattoos
In addition to traditional henna artists we offer airbrush, glitter, henna inspired, & flash temp tattoos.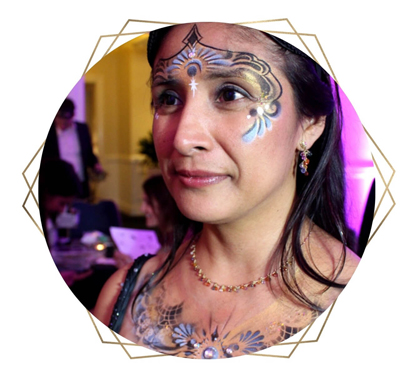 Always a crowd pleaser.. Men & Women both love Airbrush Body Art Two main options for airbrush are face/body art or tattoos. GALLERY
Beauty/Body Art Zones
Our team of pros delighting your guests with Beauty & Body Art based interactive zones such as 'Lashes & Staches' & Enchanted Embellishments, & Glitter & Glam etc…
We customize name/sign/look & menu for your theme!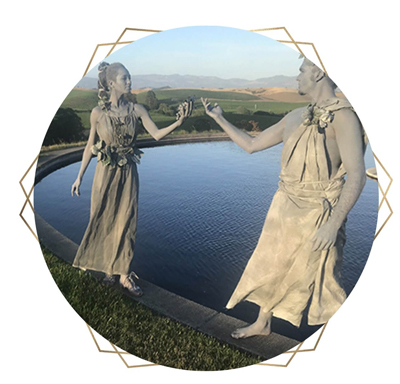 We can do a variety of Living Statues such as Greek Stone statues, Gold or Creative or Futuristic as well as Body Painted Character Models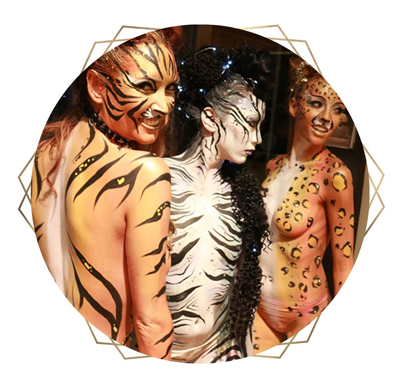 Body Paint
Body Painted Models, Live Body Painting & even Interactive Body Art Installations.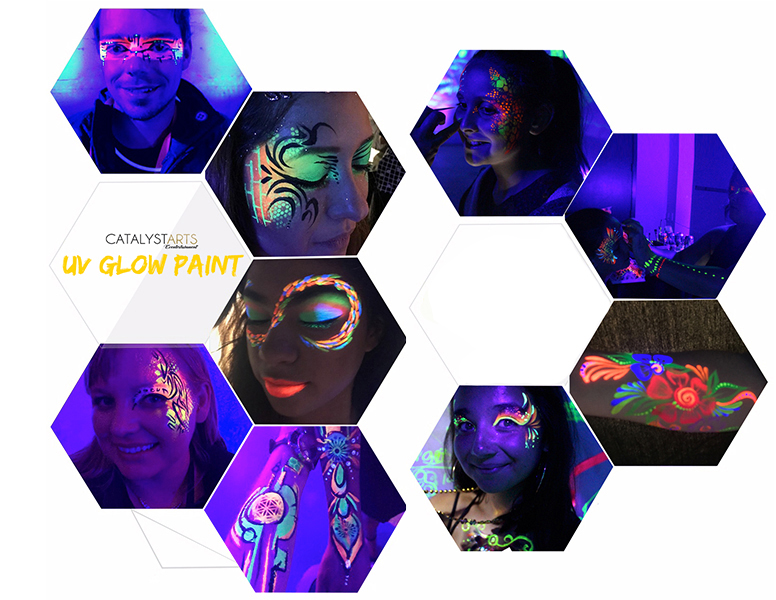 BEYOND LIVING STATUES… BODY PAINTED PERFORMERS & EPIC LIVING DÉCOR…
Imagination is the only limit.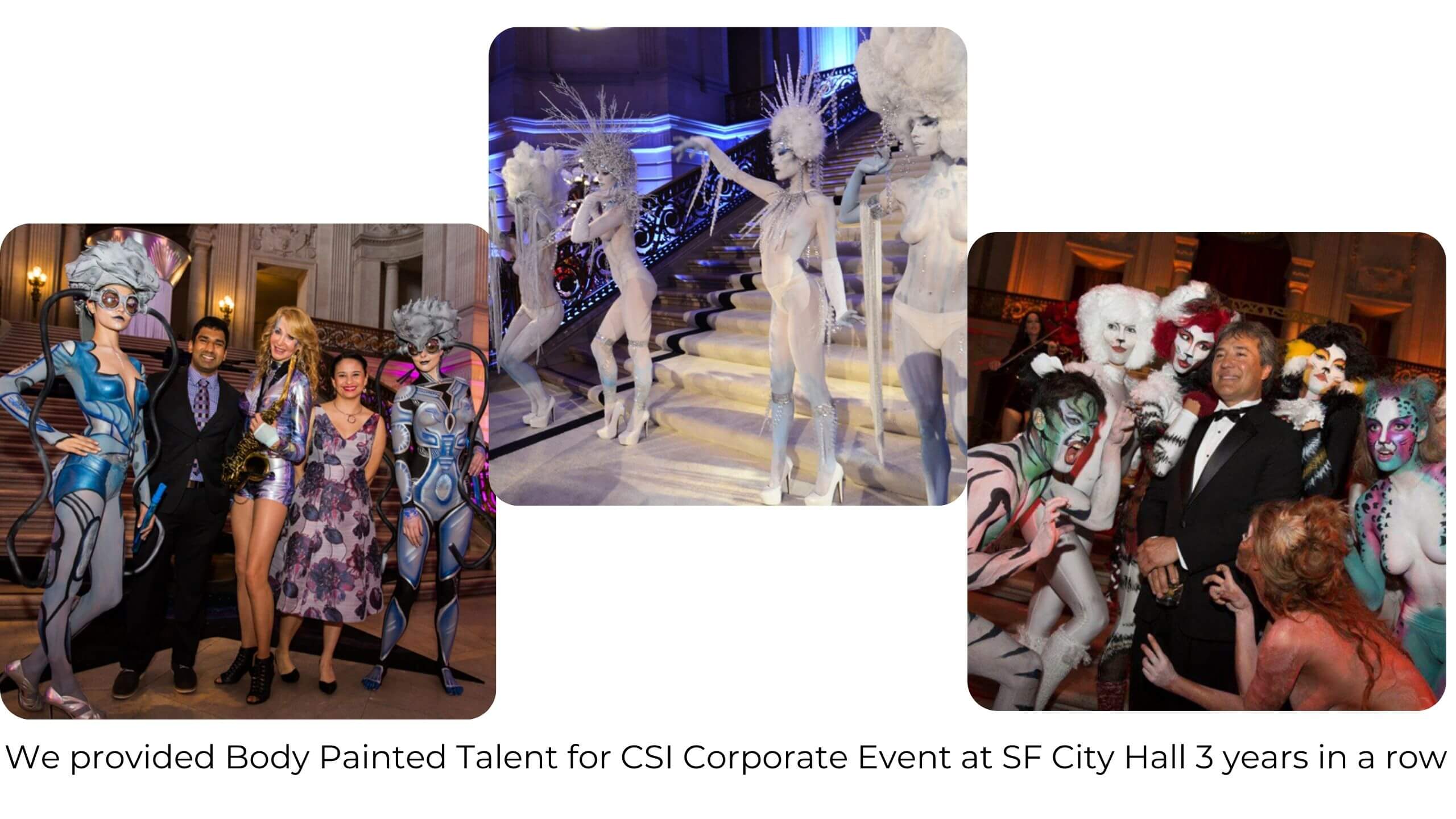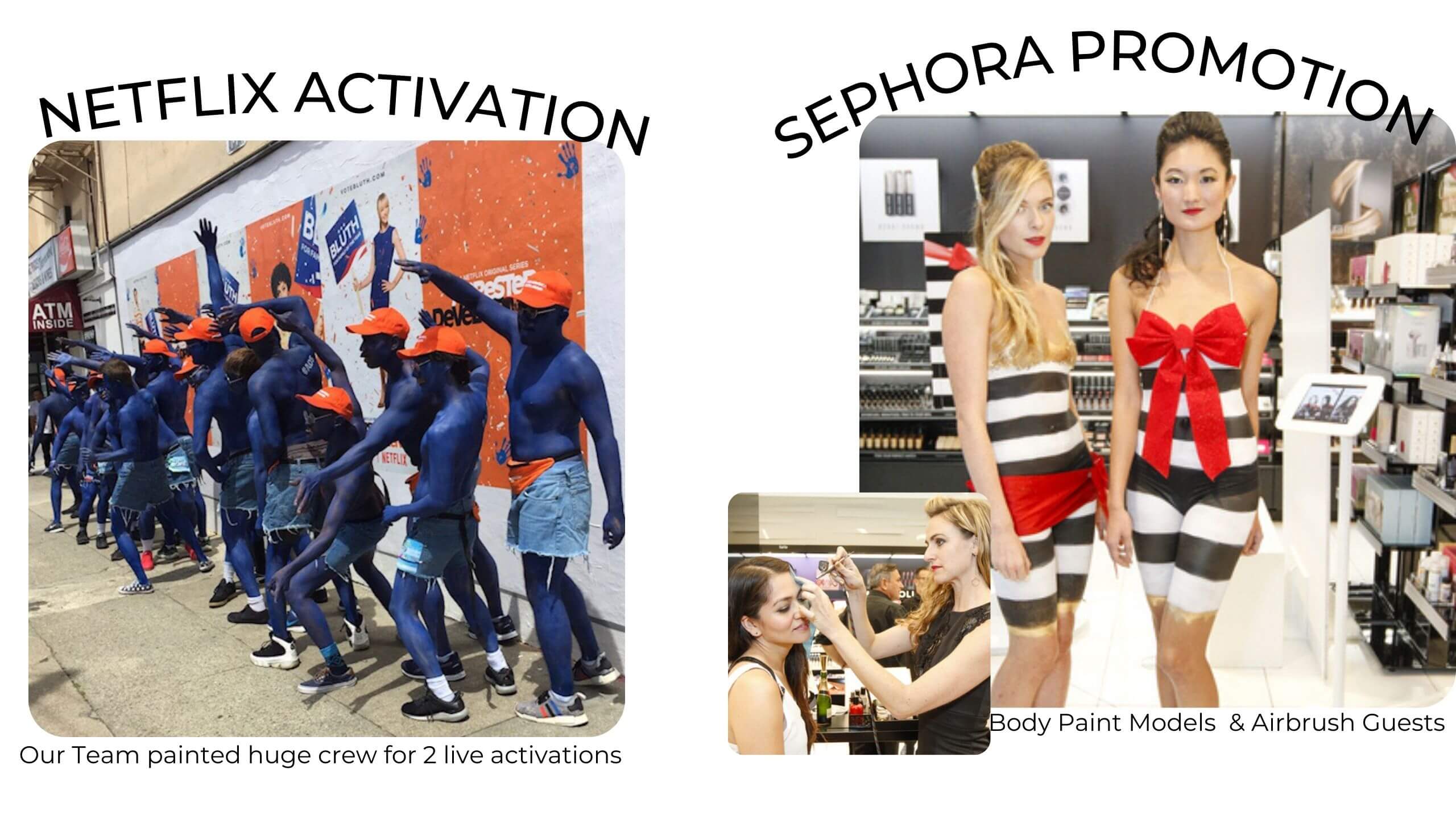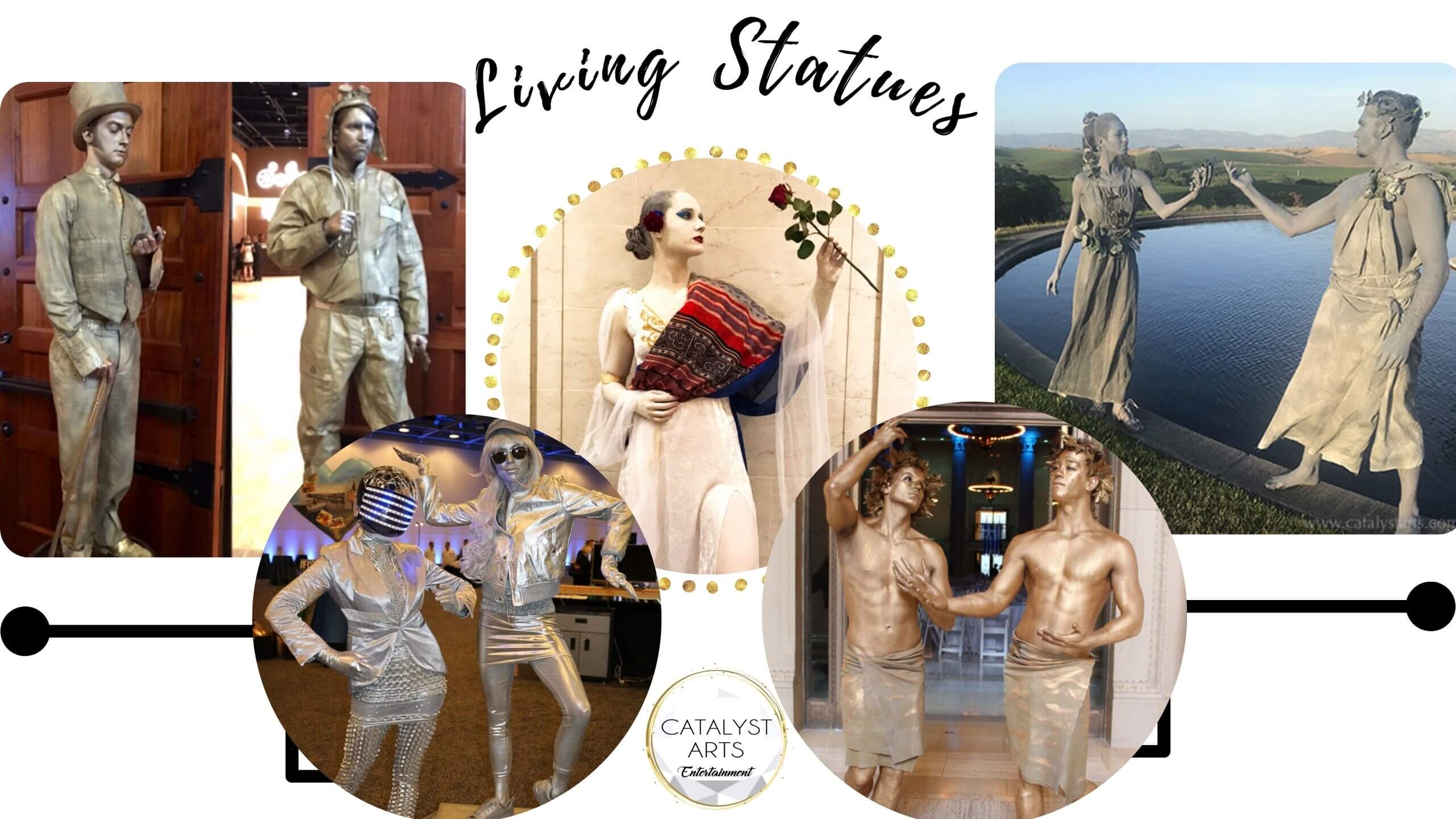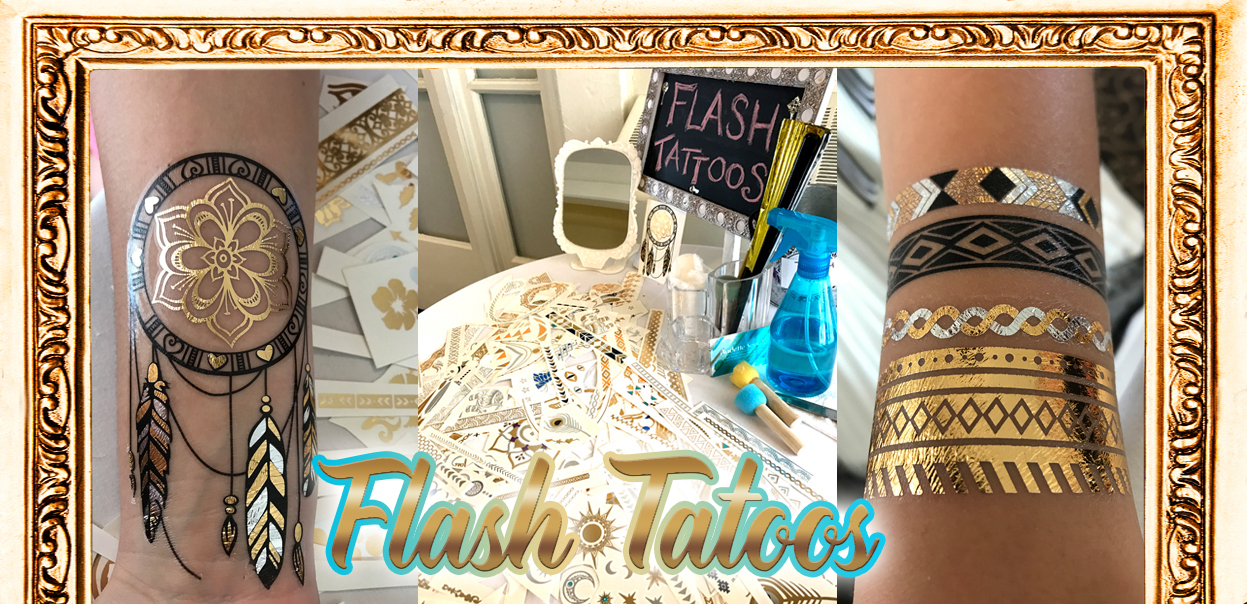 CARICATURE ARTISTS by Catalyst Arts (photo by Pierce Larick)
See Audette Sophia's  WEB SITE GALLERY Here