WINTER WONDERLAND & HOLIDAY THEMED ENTERTAINMENT ELEMENTS
The Ever so Popular & Fantastic- WINTER WONDERLAND CHAMPAGNE SKIRTS!–
We have many skirts to choose from– 50 glasses to 120
They can all hold either champagne flutes or wine glasses.
(pricing generally $1,100 or so)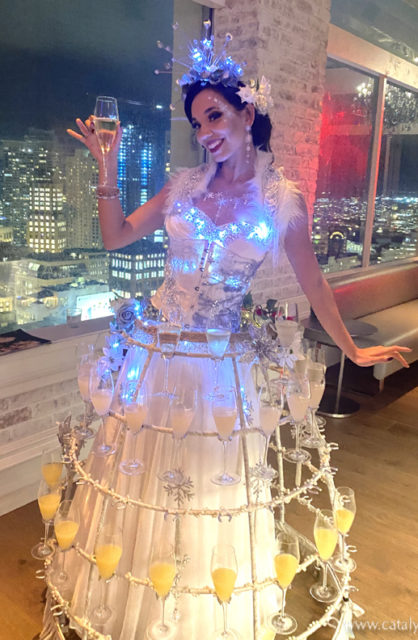 HOLIDAY SERVING SKIRTS (sm) & SNOW QUEEN LIVING TABLES (Lg)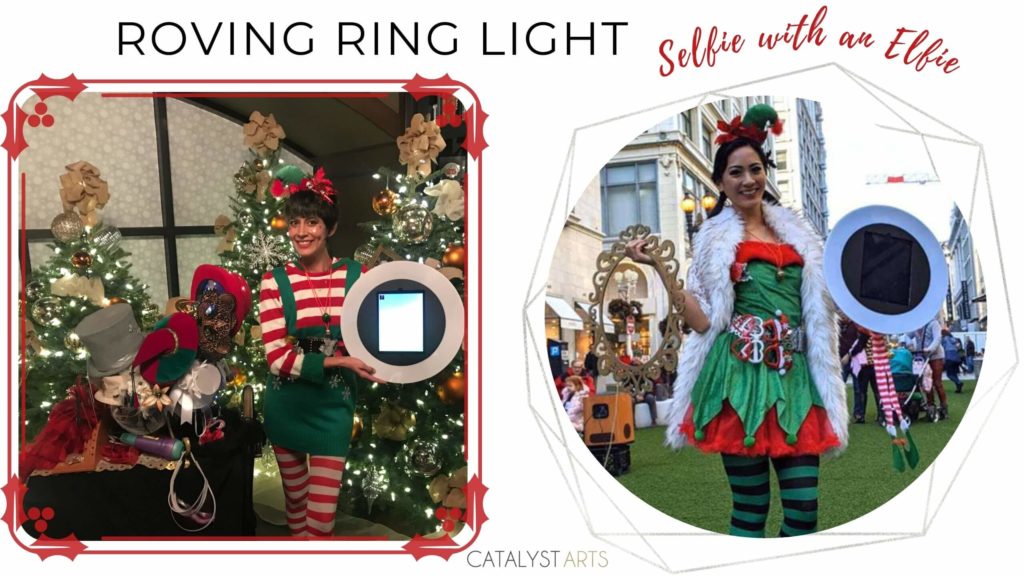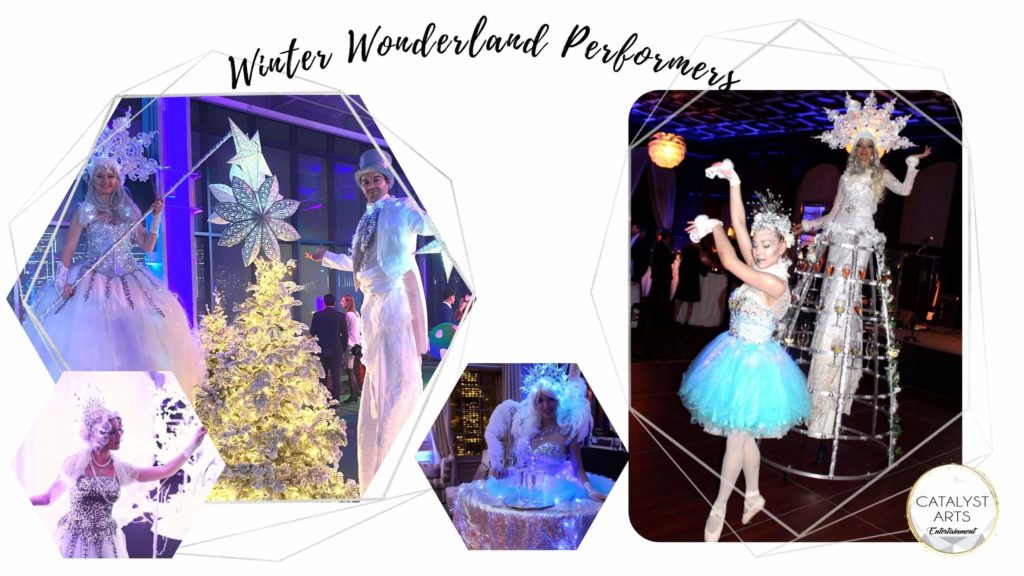 CONTORTIONIST OR DANCER IN A BUBBLE
CHRISTMAS ELVES-– For Family friendly events– Face Painting & Balloon Twisting elves as well as walkabout magic, juggling & more. Also Grinch & other strolling holiday characters!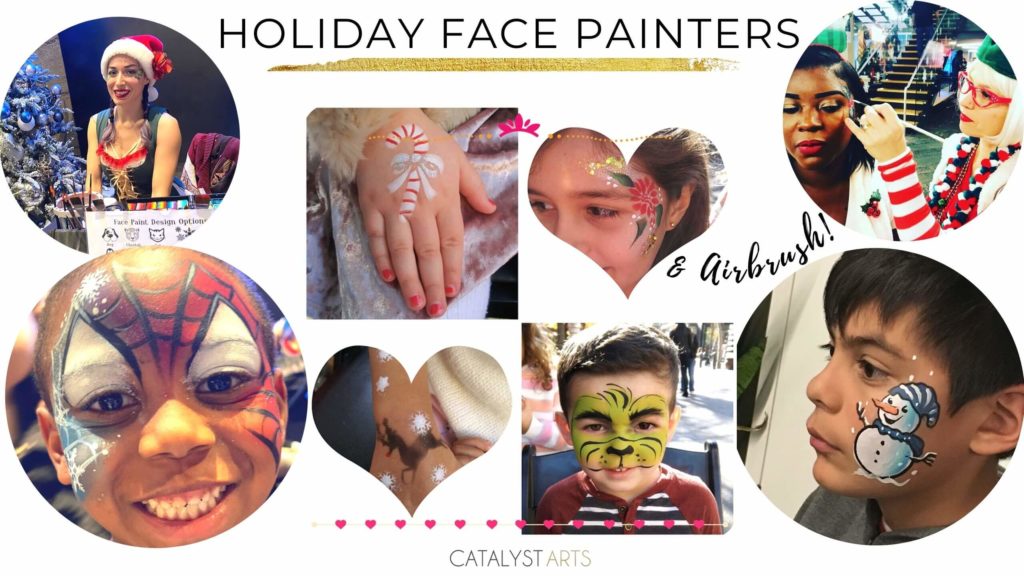 OPEN AIR PHOTO STUDIOS- Holiday Version
WINTER WONDERLAND PACKAGES /HOLIDAY PARTY OFFERINGSIn the CATALYST AIRSHIP
(our deluxe 25 ft airstream lounge/studio)
NOTE- Both the Airship & the Hostesses look can lean in 3 possible directions- clean/classic, magical/fantasy, or futuristic/edgy.
WINTER WONDERLAND AIRSTREAM ACTIVATIONS PACKAGE PRICES (For Agents- prices to clients different)

WINTER WONDERLAND PHOTO STUDIO – $1,700/$3,000 (Deluxe)
* Up to 3 hours of studio time
* Access to fabulous props
* Choice of 3 backdrops and 3 photo op spots
* Costumed attendant
* On site manager
* Photographer
* Digital gallery with online viewing available to all attendees and guests
* Upgrade to Deluxe package for printed photos and on site branding
NOVELTY HOSPITALITY LOUNGE – $1,500
* Up to 3 hours of hospitality service
* Fabulous Costumed hostess/server
* On site manager to interface with caterer
* Couch and seating for 10-15 people
* Interior champagne/drink station (drinks not included)
* Secondary outdoor lounge
* Wintery Decor elements and lighting
BLING STATION/MINI MAKEOVER LOUNGE – $1,800/$2,000 (Deluxe)
* Up to 2 hours of studio time
* 3 costumed makeup artists to beautify guests from super simple to elaborate
* Face paint, Airbrush, fake gem/bling accents, and hair gems/accessories provided
* DIY photo-op outside
* Airship set-up at your event
* Upgrade to Deluxe package for photographer and digital photo gallery