Our talented professional makeup artists use their creativity to transform anyone into their fantasy & become the art.
Whether you want face painting, traditional henna, fantasy makeup or to go over the top with full body painting,
we've got you covered (pun intended).
Face & Body art is a great way to help your guests to feel like a part of the theme & get into the spirit of the event.
We can paint the staff (yours and ours) & performers to suit your theme. Why leave your guests behind, let our fabulous artists decorate your guests as well!
Face Paint & Glitter
We've got an ultra talented team of pro face painters & fantasy makeup artists. We only book the best in the Bay. 
Henna & Tattoos
In addition to traditional henna artists we offer airbrush, glitter, henna inspired, & flash temp tattoos.
Always a crowd pleaser.. Men & Women both love Airbrush Body Art. Choose from airbrush face/body art or tattoos. 
Glam Stations
Our team of glam professionals offer Beauty Bars such as 'Lashes & Staches' & Enchanted Embellishments, & more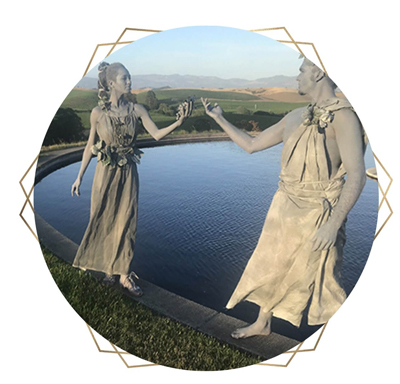 We produce gorgeous Living Statues such as Greek Stone statues, Gold, Futuristic, or Custom for you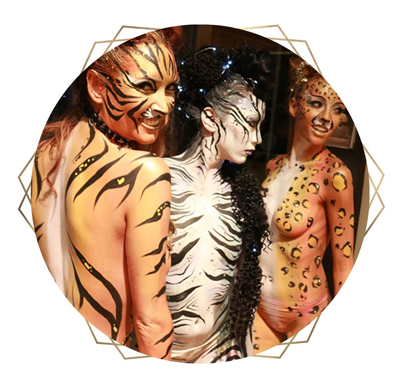 Body Paint
Body Painted Event Models, Painted promo models or dancers & Interactive Living Body Art Installations.