Catalyst Arts has a hand-selected pool of top-notch Dance & Cirque talent from aerialists & contortionists to ballerinas, mirror dancers, roller skaters, samba dancers, hip hop, glow-go & fire dancers.
These performers can be booked in either an Ambient (generally 3 roving sets w/ breaks in between) or Featured
(a single focal stage show) capacity. We are based in California. Solos, duets, and choreographed group acts are all available with options to customize costuming, music, & theme.
SPOTLIGHT on our MIRROR & 'GLOW GO' DANCERS!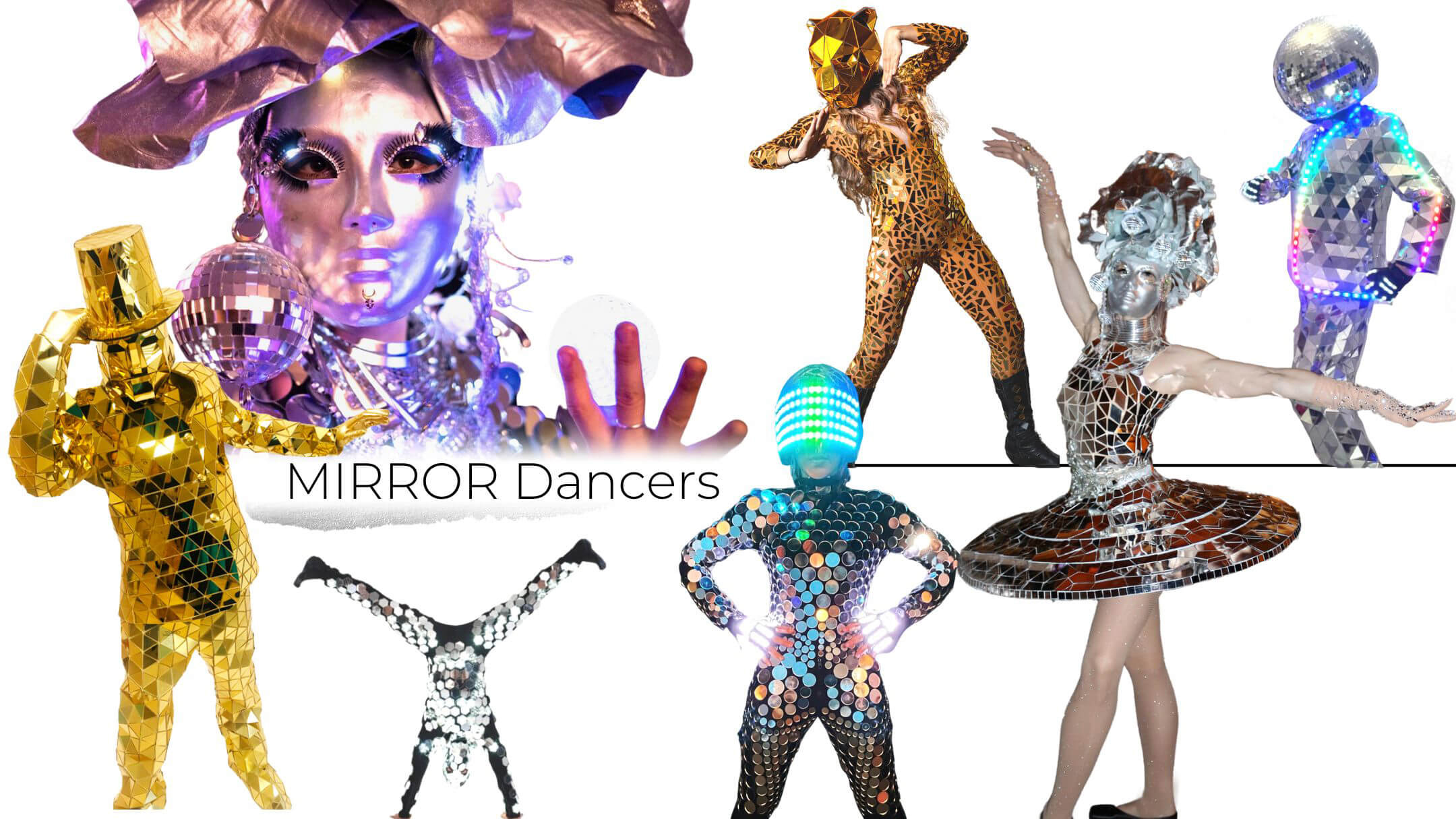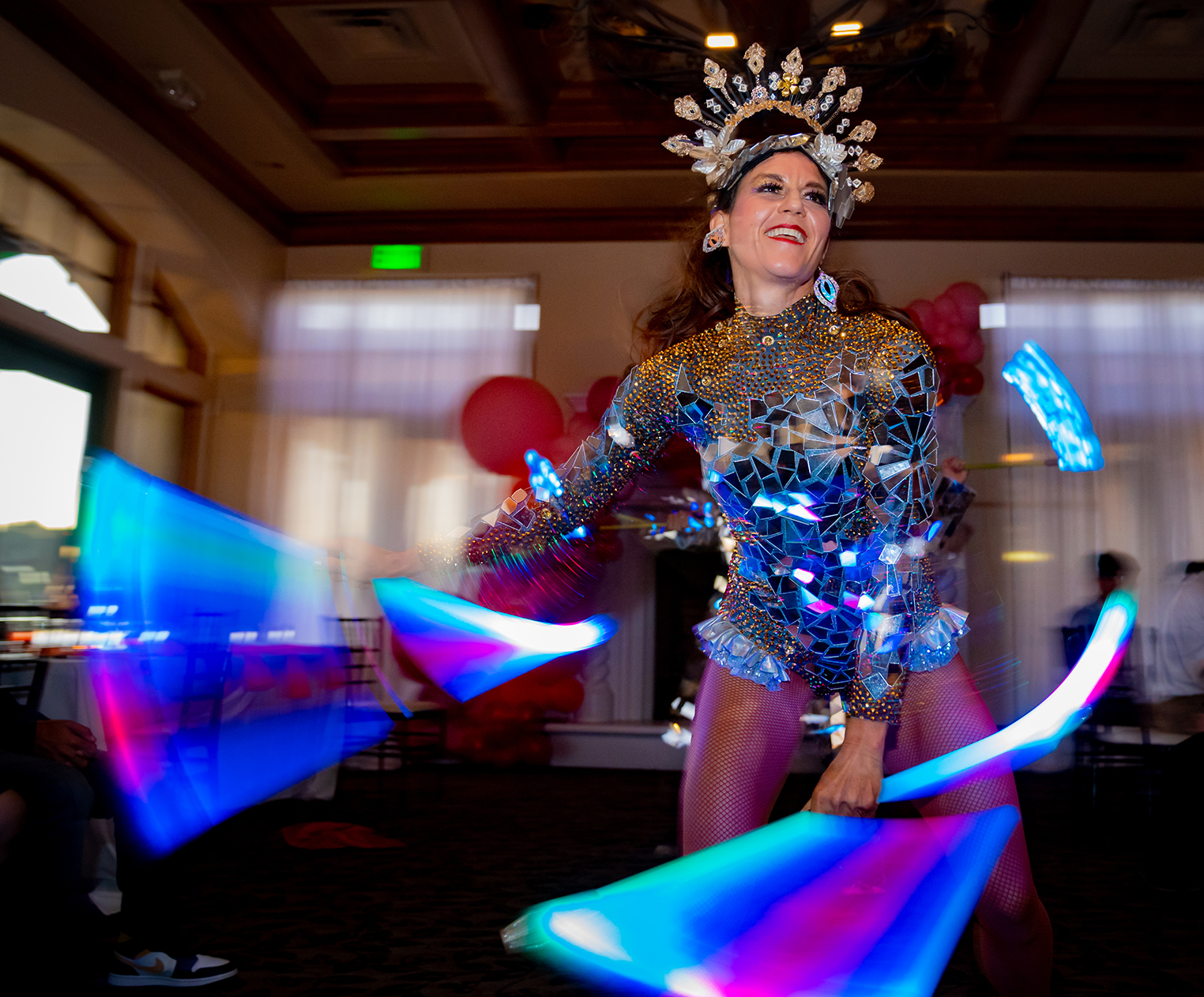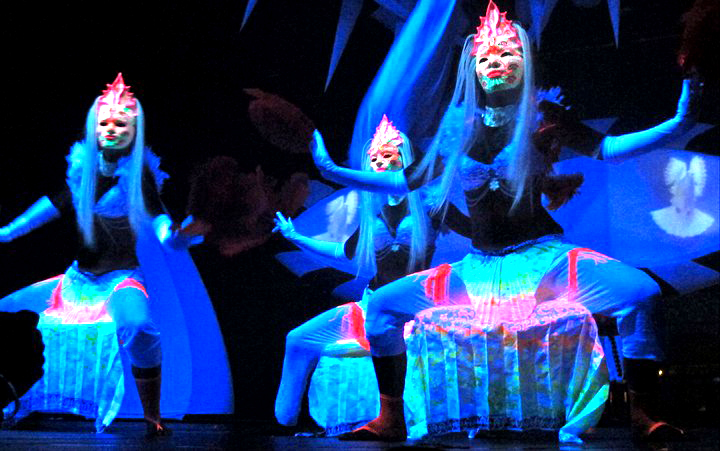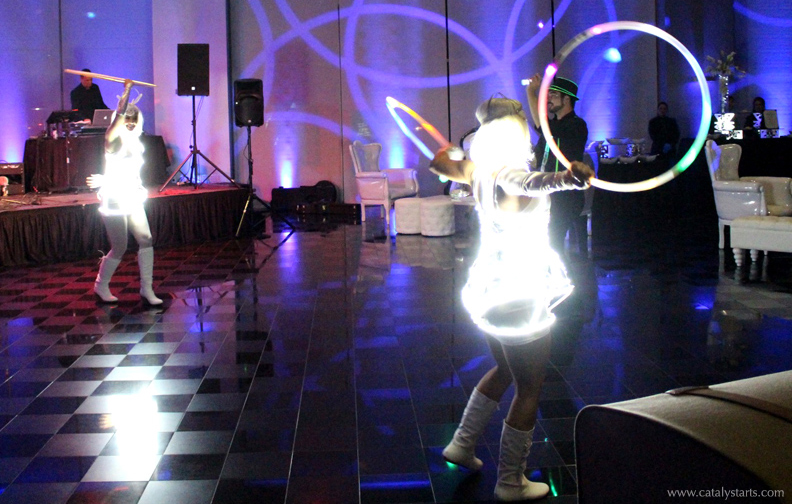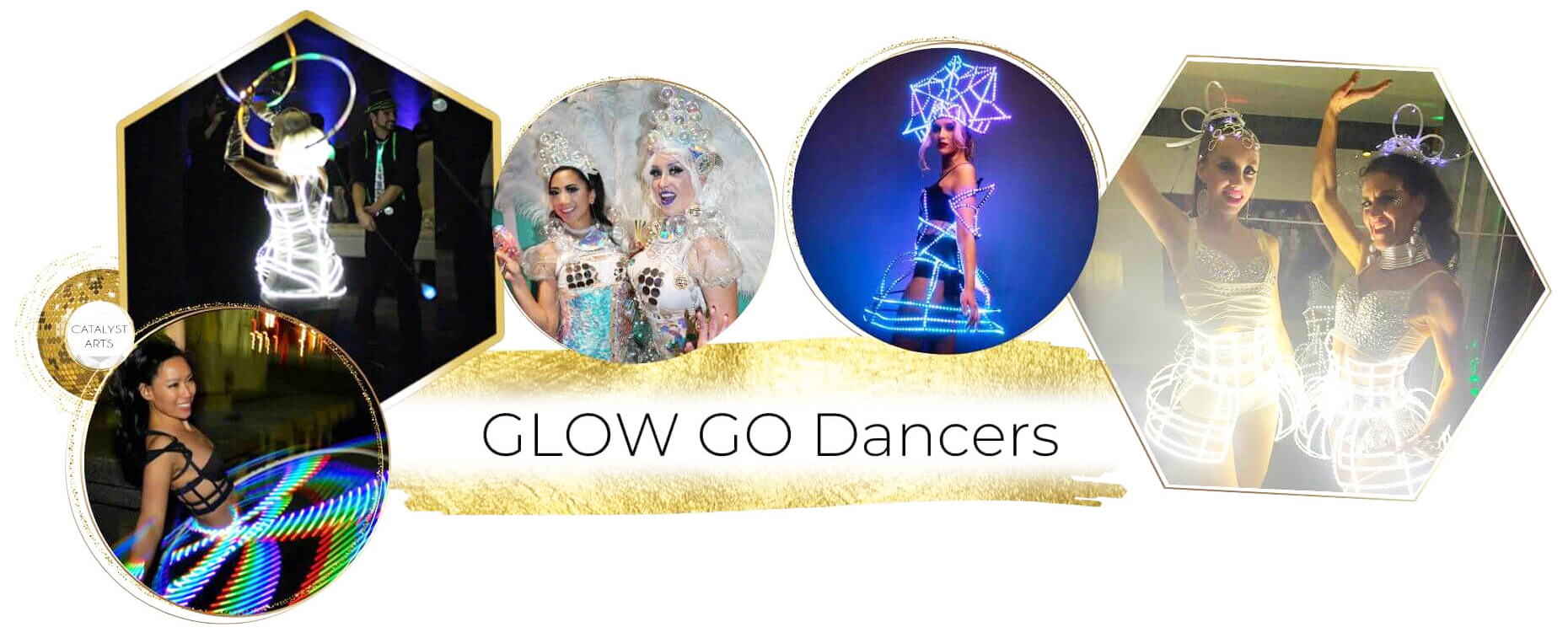 Our Illuminated 'Glow Go' Dancers are a fantastic way to Light up your Celebration & add some excitement to your event.
Illuminated El Wire and LED costumed dancers are a versatile visual performance element that can be up on podiums, stages, dance floors, roller skates, or stilts with their edgy futuristic costuming.
We also have 3 stunning LED Peacock Tails (shown below) that make any performer into a show-stopper. 
The CIRQUE Part of this Category Includes:
Contortionists, Aerialists including silks, trapeze, lyra, & freestanding lyra, Adaggio partner acrobatics,
Stilt Walkers, Juggling acts, Cyr Wheel & specialties such as tight rope, plate spinning, & chair stacking
The DANCE Part of this Category Includes:

Mirror Dancers, Ballerinas, LED Glow Go Dancers, Fire Dancers, Samba, Swing, Breakdancers, Dance Bots, Dance floor motivators & activators, cultural dance groups, flash dance & custom dance performances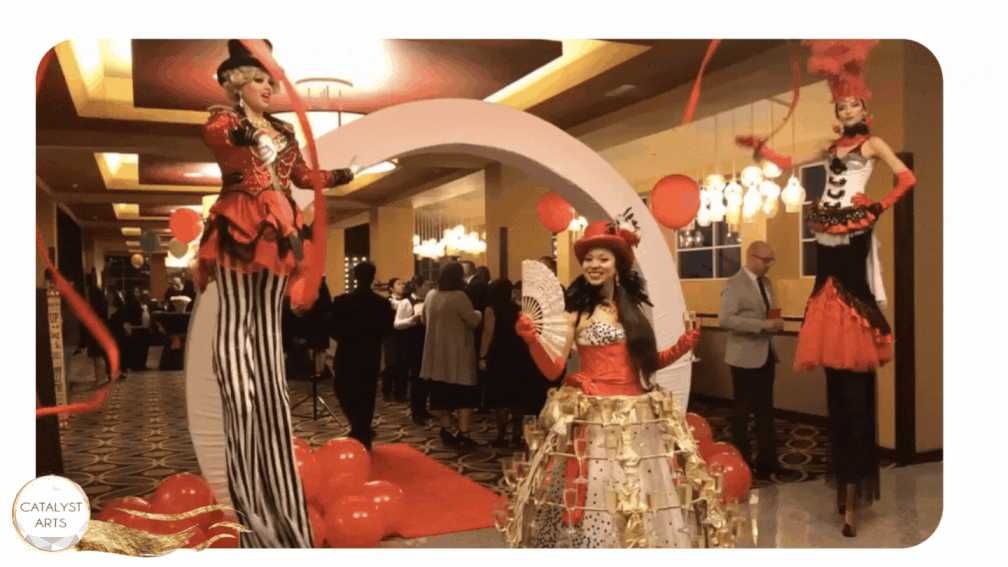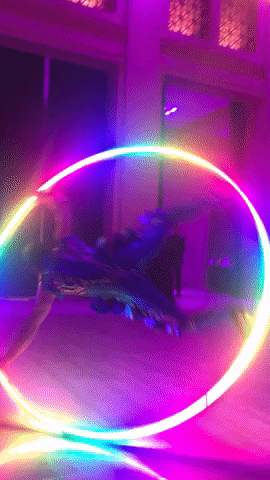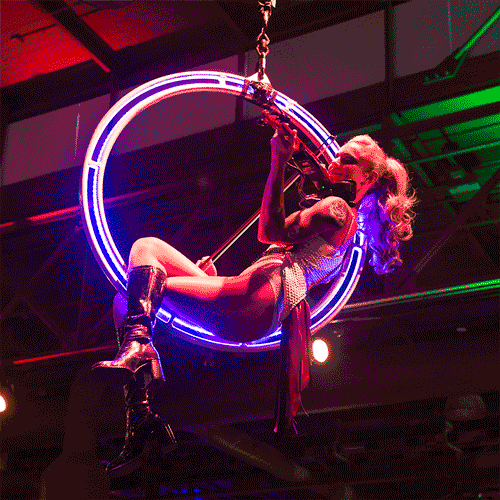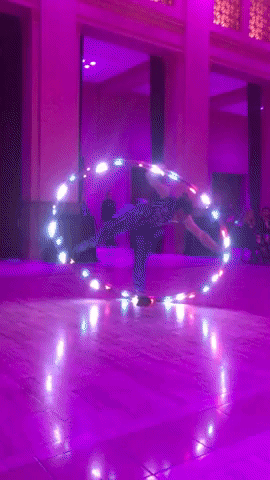 above photos by Kelsey Floyd. For Osiris launch event planned by Shift+Alt Events with Summit Creative Lasers