Catalyst Arts has a hand-selected pool of top-notch Dance & Cirque talent from aerialists & contortionists to ballerinas, mirror dancers, roller skaters, samba dancers, hip hop, glow-go & fire dancers.
These performers can be booked in either an Ambient (generally 3 roving sets w/ breaks in between) or Featured
(a single focal stage show) capacity. We are based in California. Solos, duets, and choreographed group acts are all available with options to customize costuming, music, & theme.
ANNOUNCING OUR 'GLOW GO DANCERS'!–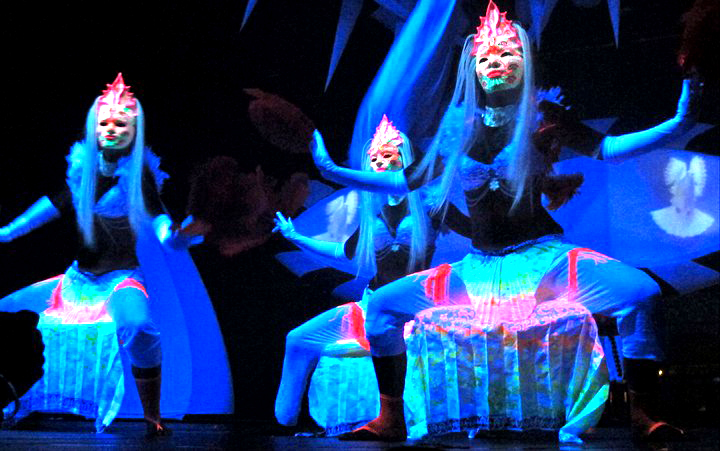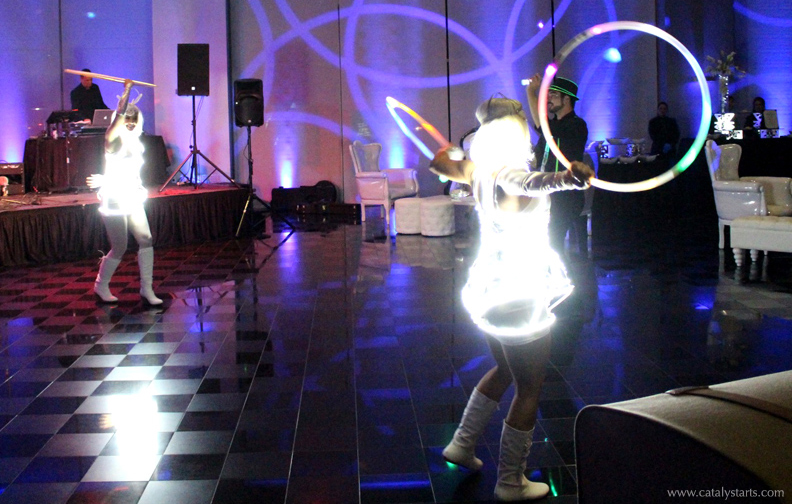 Illuminated El Wire and LED costumed dancers that can be on podiums, stages, dancefloors, roller skates, or stilts with their edgy futuristic costuming.