This was a very fun launch event spread over 3 venues in San Francisco & we had costumed characters or activation elements at each.
The vibe was fresh & playful & we loved helping bring it to life. 
Note- client is now called Palm House Hospitality, not serious leisure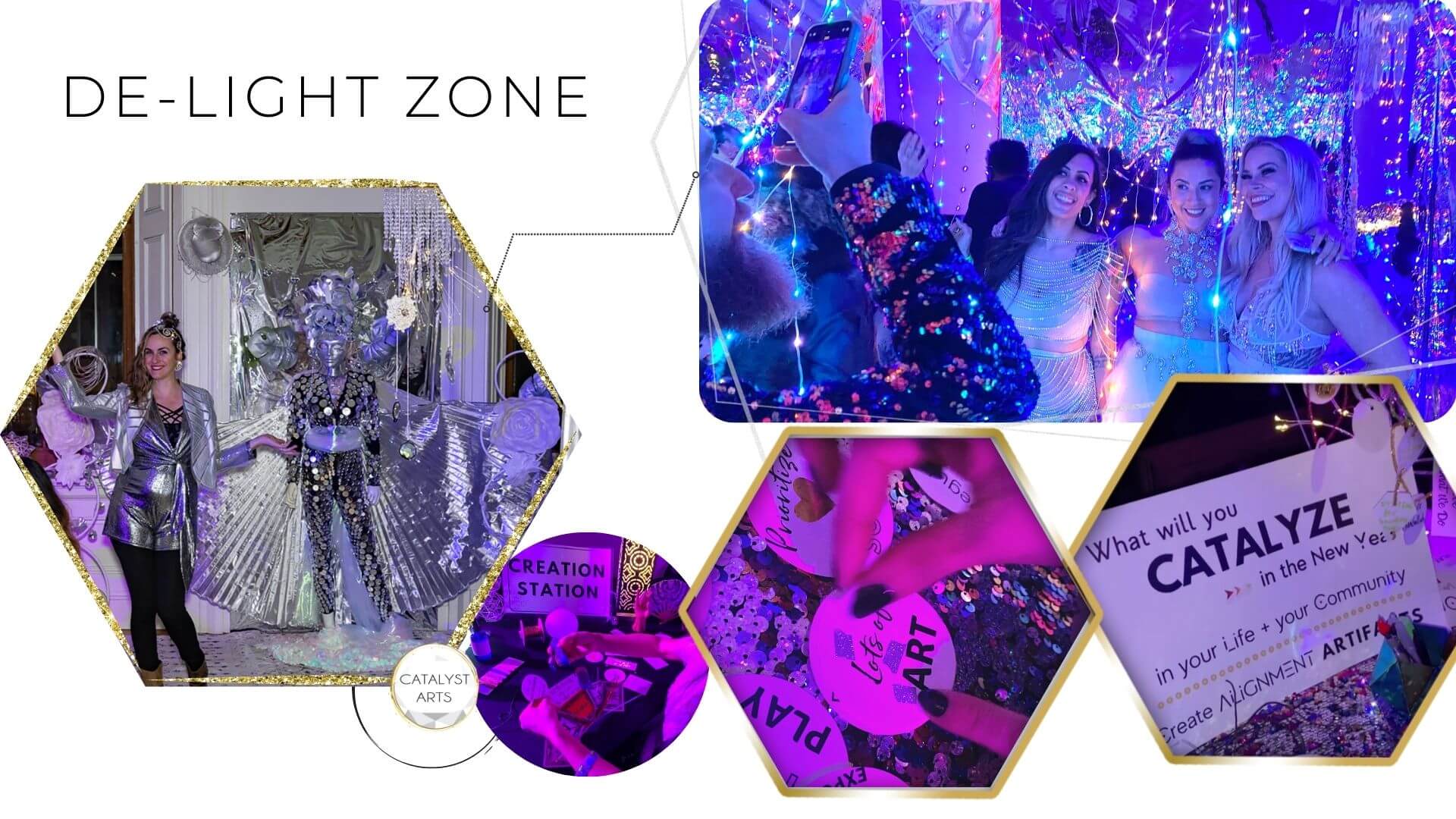 The DeLight Installation was NYE 2022 & featured 2 Art Installations & a Creation Station where guests sat down & made wearable shareable intentions.
We gave out defraction film monocles (those glasses that turn all lights into rainbows) & had a silver cube full of lights & a futuristic goddess statue.
Creators: Audette & Rachelle with support from Vau de Vire Society
We created this Augmented Reality Activation at a VIP Relaunch Event for an iconic resort in Wine Country called the Flamingo. (in 2021) Guests were encouraged by a hostess to scan a QR code- giving them instant access to a custom menu of AR elements that they could play/ pose with & enter a social media photo contest.
* Note– We have a VR Activation Offering in the works too
We created a colorful oasis of skin decor in the VIP Area at Insomniac's legendary Las Vegas electronic music festival event, EDC. 
A tent of artists outside & an air conditioned Airstream trailer (that we provided) were the locations for our Art Experience, which featured Face Paint,
Hair styling, & Airbrush to  guests. 
* Note– We can do Photo booths & Talent Green Rooms & Makeup Activations in our 25 ft Airstream
Audette will be hosting these free monthly Roundtables for fellow
Events & Experience Entrepreneurs to share best practices & connect.
1pm PST or 4pm EST