Wineries, Restaurant's, Grand Openings, Wine Club Member Events & More.
We bring the hospitality to life & the 'Special' to Special Events.
FEATURED WINERY ENTERTAINMENT ELEMENTS
Our Living Tables are a great way to present wine to your guests. Our winery finery stilt walkers add great flare and come in Chardonnay & Cabernet variations.
A FEW OF OUR PAST WINERY EVENTS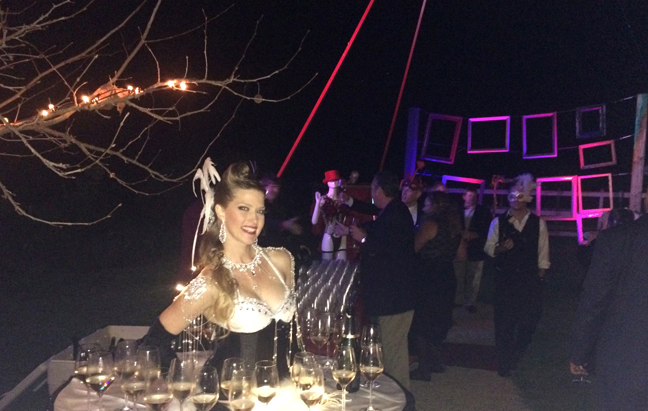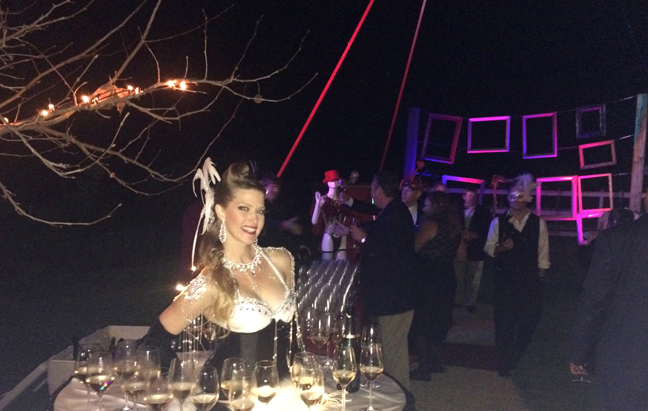 NAPA GRAS- WINE INDUSTRY EVENT AT RAYMOND VINEYARDS
BASTILLE DAY CELEBRATION AT DELOACH WINERY IN SANTA ROSA- WITH OUR HOSPITALITY ANTOINETTES
Living Stone Statues at the Artesa Winery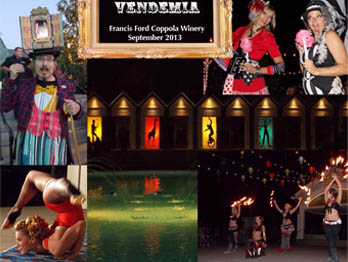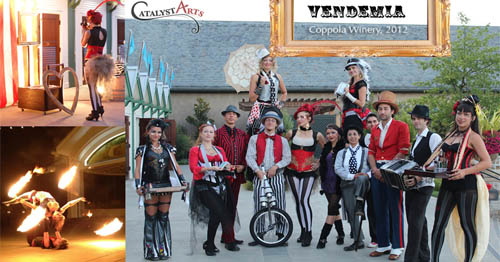 Vendemia- coney island circus themed harvest festival at Francis Ford Coppola Winery- 2012 & 2013
Masquerade Ball at Francis Ford Coppola Winery- living statues, ballerina, & strolling tarot tray lady
NEW DELUXE SERVING OPTIONS
For more info feel free to click below for our Winery Deck PDF
Catalyst Arts – Winery Deck 2017