WINTER WONDERLAND & HOLIDAY ENTERTAINMENT ELEMENTS
STILT WALKERS are a highly visible way to bring your theme to Life!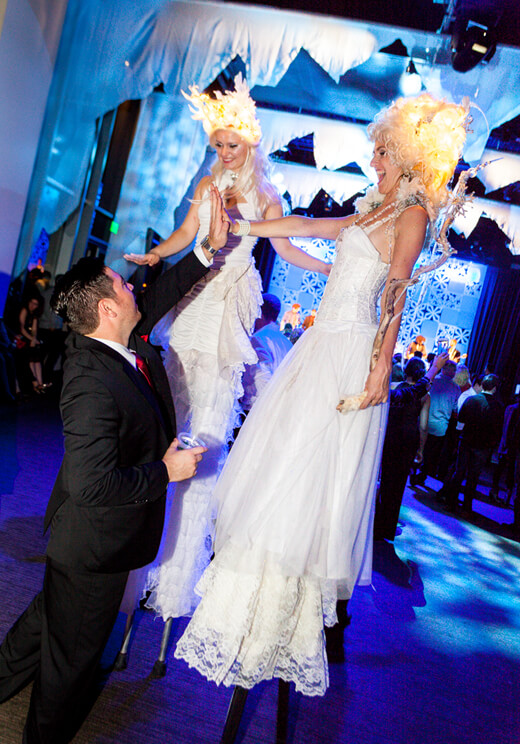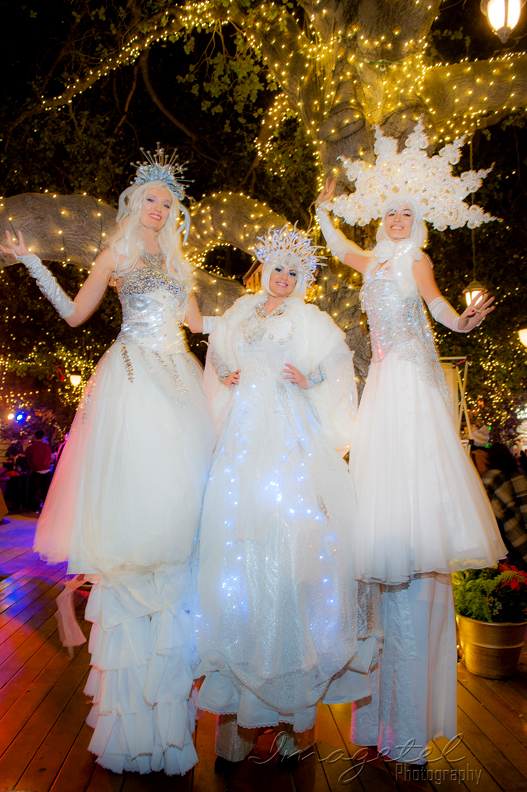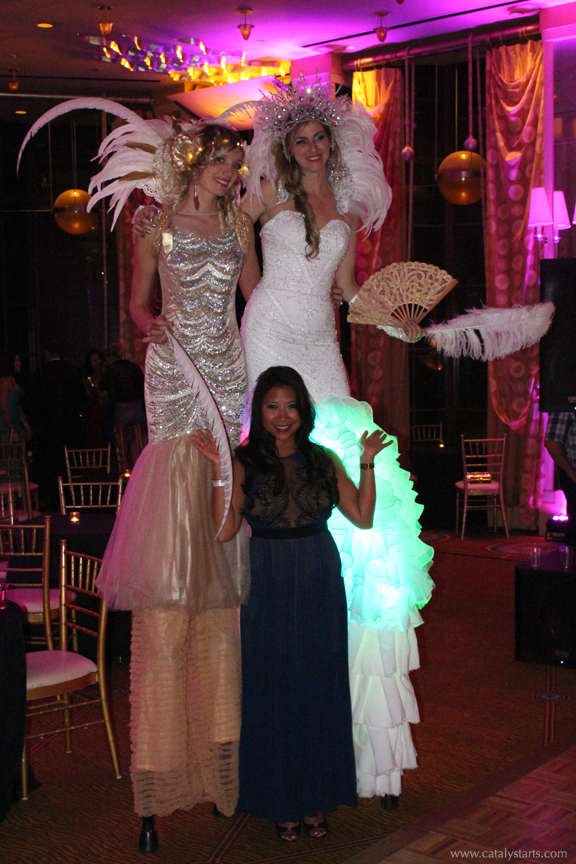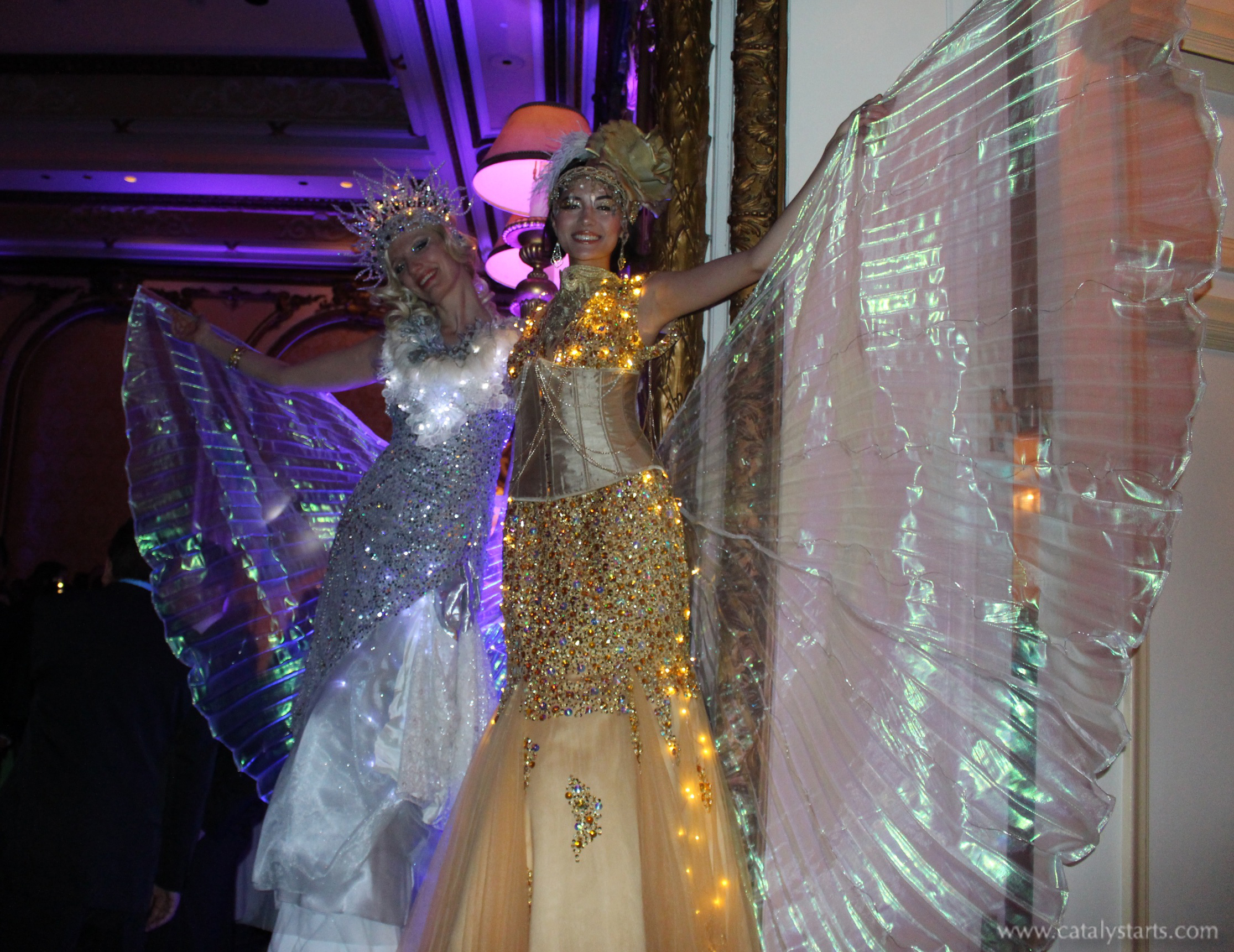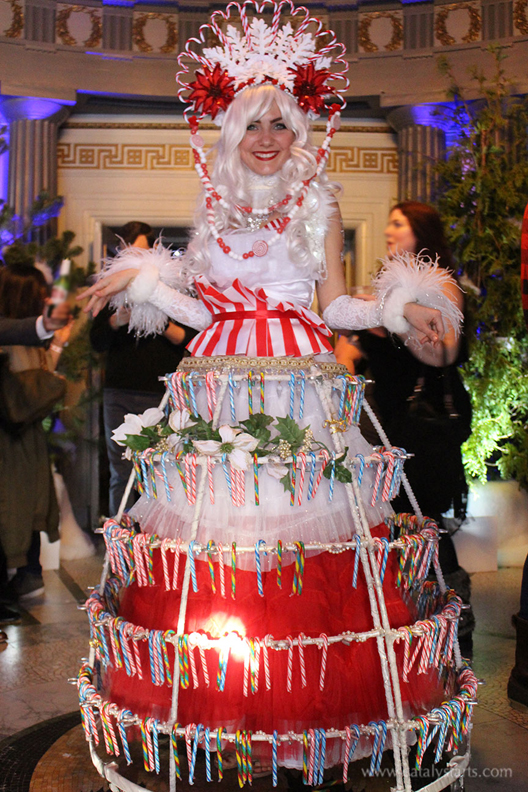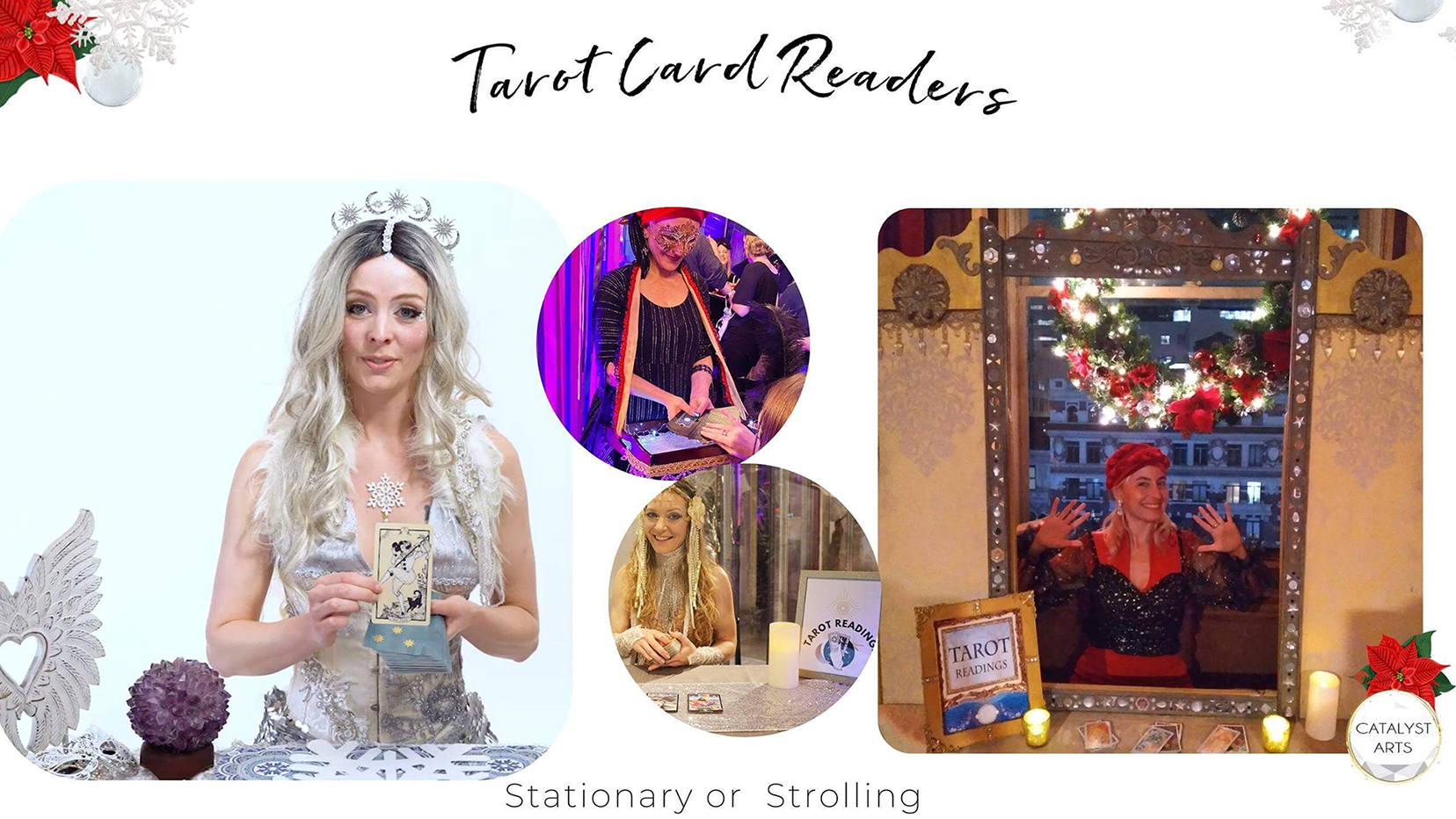 Tarot Card Readers are always a popular activity at events both corporate & social. We have strolling tray tarot readers, seated tarot card readers, & a wheel game experience or gorgeous oracle booth for the deluxe tarot bookings.
Our Selfie with an Elfie is a novel roving photo experience-she captures guests in Photos or Gifs
that they can instantly send to themselves & post to social media.
Adorable Festive Costumed Character + Instant Gratification Digital Media =
a great event addition!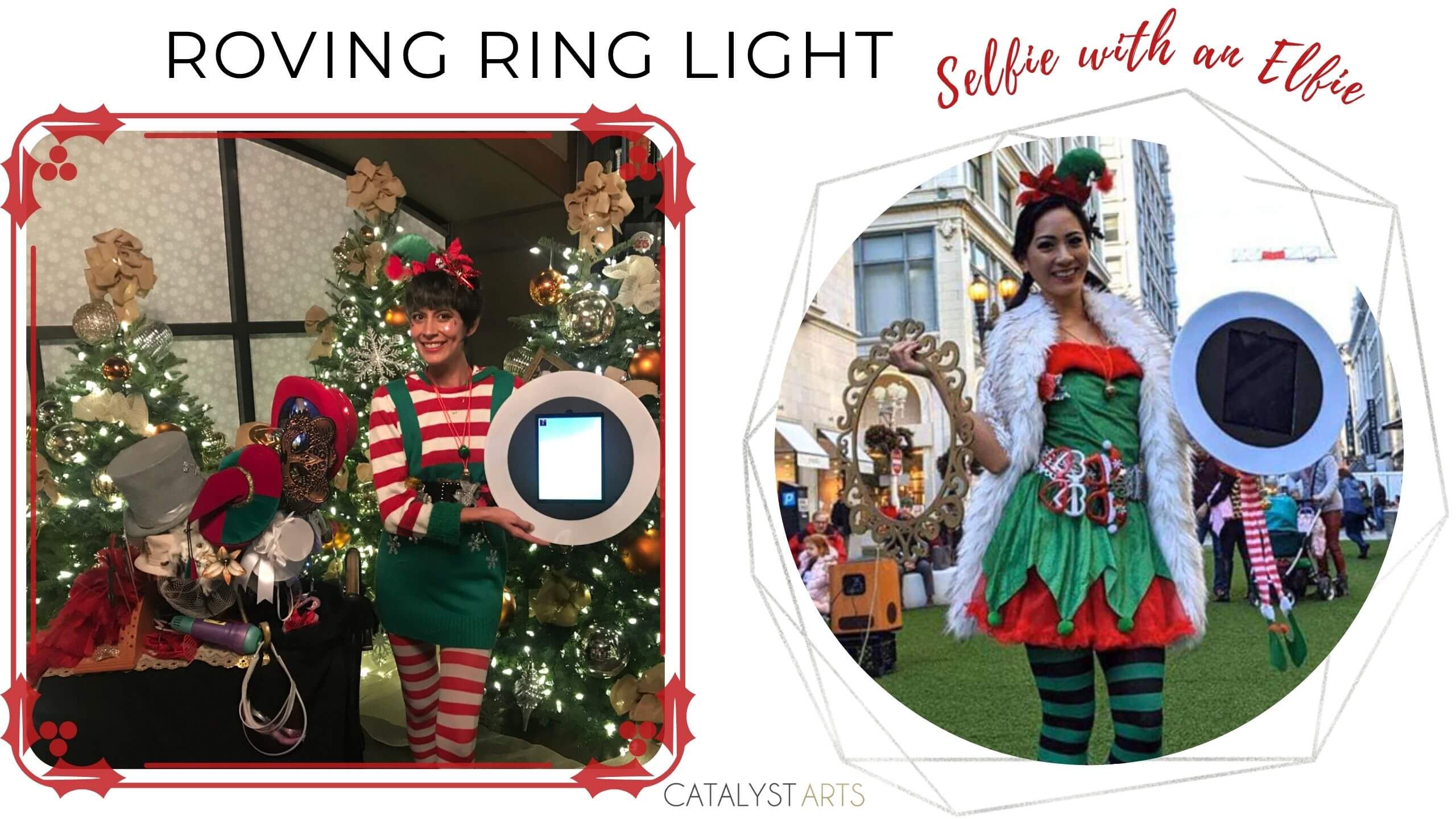 We can do a Featured Stage Show at your Event- as you can see in the Sampler Video below.
This production included Contortion, a Ballet duet, Electric Violin,
Aerial Silks, & Cyr Wheel all in a Winter Wonderland styling.
(this was created for a virtual holiday party & we can make a video projection installation out of the
20 minute version of the footage) 
Contact Us to Make your Holiday Celebrations STELLAR